Rankings and Honors
Our faculty, staff and students earned recognition for their many accomplishments over the past year. Here are a some highlights.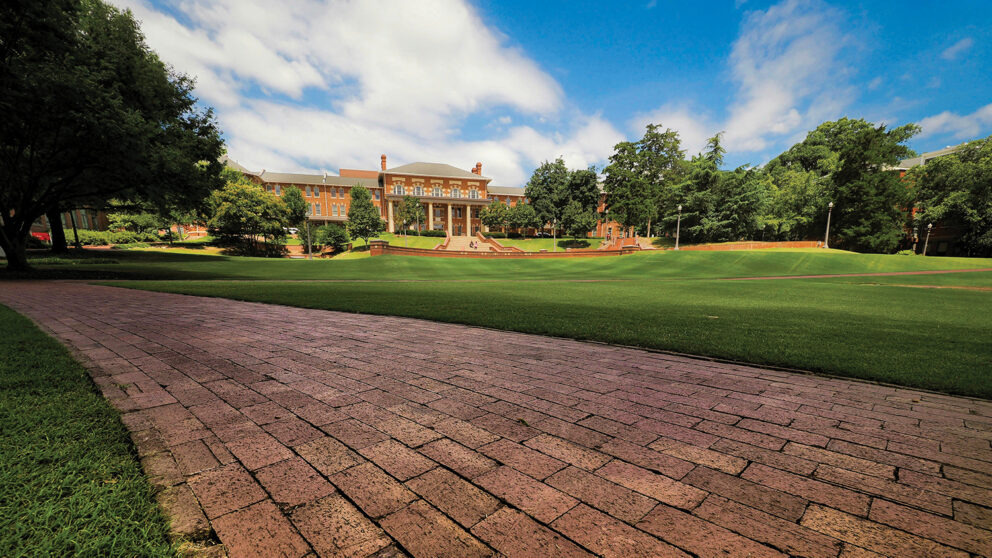 Rankings
#1 best public college in North Carolina (Money)
Top 1% of universities worldwide (Center for World University Rankings)
#4 veterinary medicine program nationally (U.S. News & World Report)
#6 best value among public universities nationally (U.S. News & World Report)
#7 online graduate engineering program nationally (U.S. News & World Report)
#7 online MBA nationally (Princeton Review)
#8 in MBA programs with the best return on investment (Poets & Quants)
#10 in undergraduate entrepreneurship nationally (Princeton Review and Entrepreneur)
#12 graduate engineering program among public universities (U.S. News & World Report)
#15 nationally in online graduate computer and information technology programs (U.S. News & World Report)
#16 graduate statistics program nationally (U.S. News & World Report)
Awards and Honors
Frances S. Ligler, Ross Lampe Distinguished Professor in the NC State/UNC-Chapel Hill Joint Department of Biomedical Engineering, has received the Simon Ramo Founders Award from the National Academy of Engineering. The award acknowledges outstanding professional, educational and personal achievements to the benefit of society.
Zach DeVries — a postdoctoral researcher in the entomology lab of Blanton J. Whitmire Distinguished Professor Coby Schal — received a National Institutes of Health Director's Early Independence Award, part of the federal agency's High-Risk, High-Reward Research program.
Three NC State faculty members received the Presidential Early Career Award for Scientists and Engineers: Lorena Bociu, associate professor of mathematics; Hsiao-Ying Shadow Huang, associate professor of mechanical and aerospace engineering; and James LeBeau, associate professor of materials science and engineering.  The award acknowledges the contributions made by scientists and engineers to the advancement of science, technology, engineering and mathematics education.
Three NC State faculty members were named fellows of the National Academy of Inventors: Rodolphe Barrangou, Todd R. Klaenhammer Distinguished Professor in Probiotics Research; Kenneth R. Swartzel, William Neal Reynolds Distinguished Professor Emeritus; and Carlos Pignataro, an adjunct lecturer in the Department of Electrical and Computer Engineering.
Dali Sun, assistant professor of physics, received a U.S. Department of Energy Early Career Research award, which supports the development of individual research programs of outstanding scientists early in their careers.
Three NC State faculty members were elected as fellows of the American Association for the Advancement of Science: Carol K. Hall, Camille Dreyfus Distinguished University Professor of Chemical and Biomolecular Engineering; Jacqueline Krim, Distinguished University Professor of Physics; and Louis Martin-Vega, dean of the College of Engineering.
Twenty-three of our faculty are members of the National Academies.
The National Science Foundation awarded its prestigious Graduate Research Fellowship to 18 NC State students. The fellowship program recognizes outstanding graduate students in NSF-supported science, technology, engineering and mathematics disciplines.
Three NC State students won a Goldwater Scholarship, presented to outstanding undergraduates preparing for careers as mathematicians, scientists and engineers: chemical and biomolecular engineering major Daniel Haller, chemistry major Jonathan Palmer, and physics and math major Noah Wolfe. 
More NC State rankings and

honors