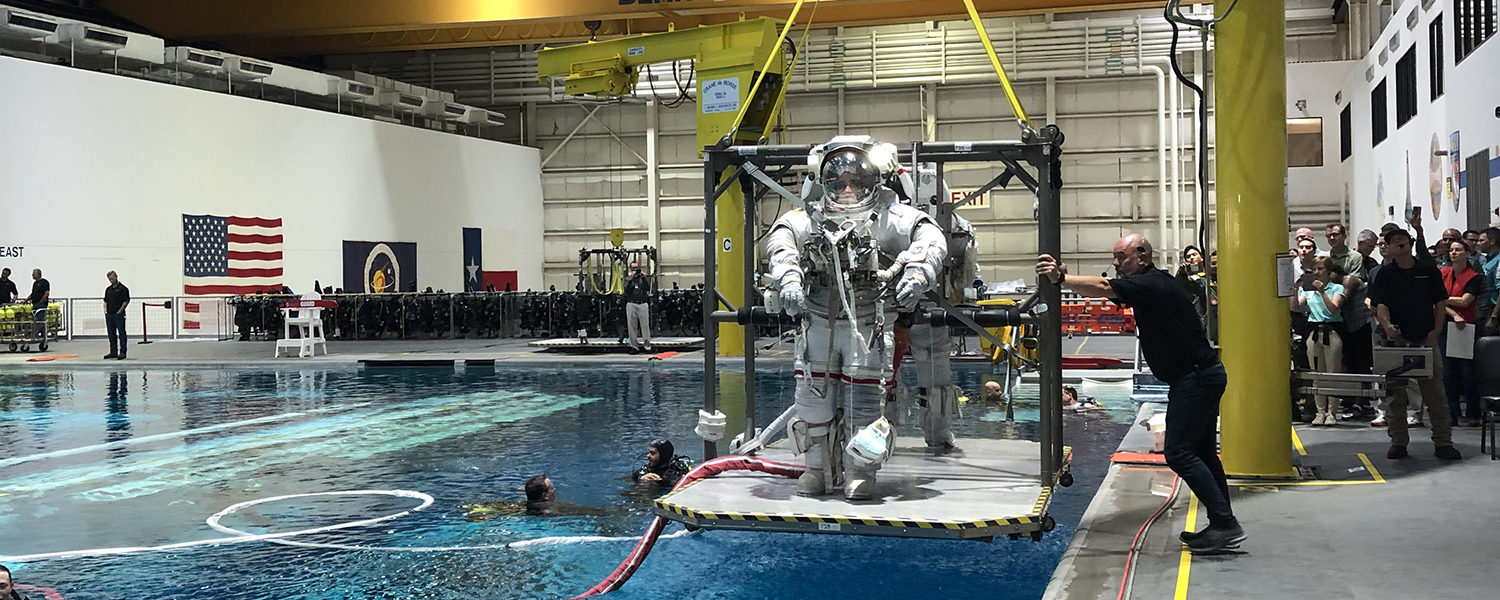 Helping NASASelect Astronauts
How do you become an astronaut? The answer to that question is obviously complicated and perhaps infinitely unique.
However, one thing is universal: you have to apply.
Like most other jobs, prospective astronauts fill out an application and go through a hiring process. That means interviews, tests and, in the context of space exploration, other highly complex and confidential procedures.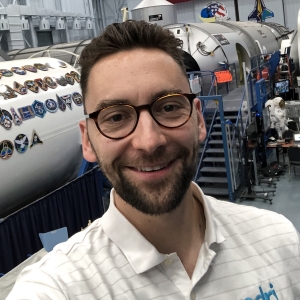 When NASA recently revised how it chooses astronauts, NC State doctoral student Gary Travinin helped develop the process. Travinin, a recent Ph.D. grad in Industrial and Organizational Psychology, is a consultant with the talent management firm PDRI, an SHL Company. Through his professional role, he worked on a team to redesign the front-end selection process — the procedures and assessments used to identify top candidates.
NASA started using the updated process in March to help pick its next class of astronauts for future missions to the moon and Mars.
"The experience was an incredible honor," Travinin says. "Astronauts are unbelievably brave pioneers and were absolutely wonderful whenever we needed their expertise for our project goals."
Travinin began working on the project with personnel from Johnson Space Center in 2017, not long after joining PDRI. Discussions continued for more than a year, and in 2019, he and his PDRI colleagues partnered with the U.S. Office of Personnel Management and NASA to start developing a solution.
"My team and I worked closely with the astronaut selection office to conduct high-stakes meetings and strategic planning to identify a suite of sophisticated, objective assessments applicable for astronauts," Travinin says.
My experience at NC State prepared me well
Milestones included Travinin leading a workshop with current astronauts to create an assessment battery, or a sequence of tests scored together.
"I've had the opportunity to work with many interesting, high-impact jobs in my career, but there is something really moving about those blue jumpsuits, the historic buildings and rooms at Johnson Space Center, and emailing and corresponding with astronauts on a daily basis."
The revised processes and assessments went live earlier this year, when NASA began accepting applications for its next class of Artemis Generation astronauts. According to NASA, thousands of people applied, and the administration plans to select final candidates in 2021 for future missions to the moon and Mars.
Travinin says the team met NASA's every need and excelled in managing a highly complex and visible project.
"Our goal was always to ensure they felt comfortable with each step, and that we were there for them until the mission was done," he says. "Additionally, I'd like to think we made an impact on future astronaut classes, producing an efficient process to select the bravest women and men on the planet."
Your Gift Matters
Your gifts are essential for recruiting and supporting our outstanding students. Help create extraordinary opportunities by making a gift to our college's Excellence Fund.
Travinin, who recently completed his Ph.D., will continue working as a consultant at PDRI — his dream job.
"NC State's Industrial and Organizational Psychology faculty are some of the best in the world, and we have great thought leaders who challenge your assumptions and demand the best version of yourself," he says.
"We faced extremely challenging meetings and demands in the course of this project, and I think my experience at NC State prepared me well to address those head on."
CATEGORIES: Fall 2020, Newswire, Psychology, Students