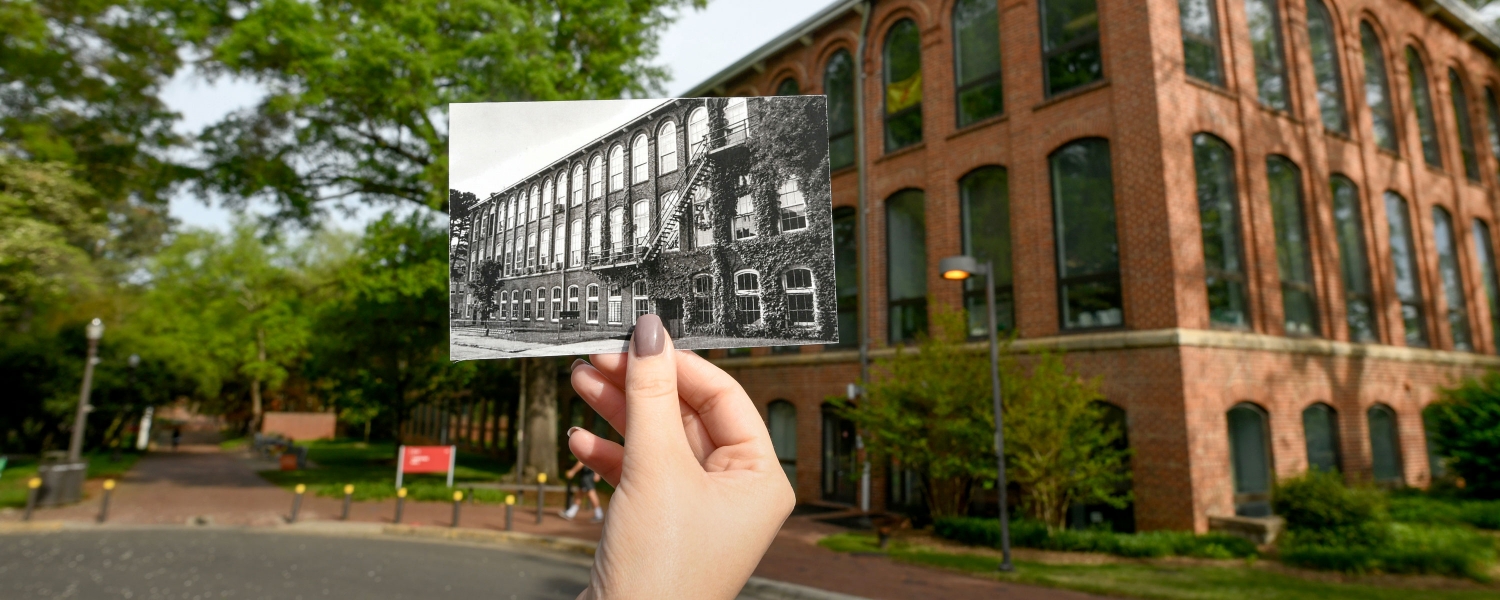 At NC State's College of Humanities and Social Sciences, we encourage students to explore new ways of thinking and doing, to discover their passions, to trust that they can create a rich life by finding work they love. Meet some of our alumni who have done just that.
Share your

story
Bentina Chisolm Terry
B.A. English, '92
THEN: My NC State education served as a foundation for my career. I didn't see it then but know it now. I entered thinking I'd exit as an English teacher, then changed streams and went to law school. Now I do neither. But it's my liberal arts degree from NC State that still serves me well today. My student experience still makes me smile — and sometimes blush. Highlights include the sisterhood of Alpha Kappa Alpha Sorority, Inc., serving as a resident advisor and a chancellor's aide, sweating at parties at the old CC (African American Cultural Center), looking forward to seeing everyone at Pan African and Homecoming and just hanging out on the brickyard. My years at State were beyond memorable.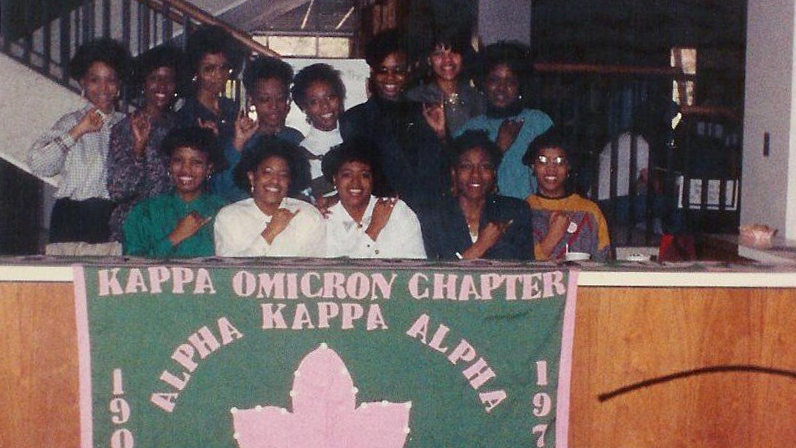 NOW: I work with the Georgia Power team to keep the lights on and enhance the communities of Northwest Georgia, including our 1.2 million households and businesses in metro Atlanta. As senior vice president, I'm responsible for the company's operations, sales, customer service, economic and community development, and external affairs activities. When I'm not at work, I'm connecting with and loving on my family, running half marathons or training for the next one and trying to give back to the many people and institutions that matter to me.
Anna Patton
B.A. Psychology and Spanish, '09
THEN: Living on campus for all four years tops my list of NC State highlights and laid the foundation for my professional career in residence life and living-learning programs. It allowed me to build community, access campus resources and make memories that last to this day. As a residential student, I launched into student leadership through Hall Council as well as the Inter-Residence Council. Another highlight was the incredible faculty mentors I found in the College of Humanities and Social Sciences. I am fortunate to maintain relationships with several, including Dr. Rupert Nacoste and Dean Jeff Braden. My third highlight was the incredibly humbling recognition I received as Leader of the Pack and as a Walter J. Mathews Medalist, earned through experiences that left me in awe of the amazing community that is NC State.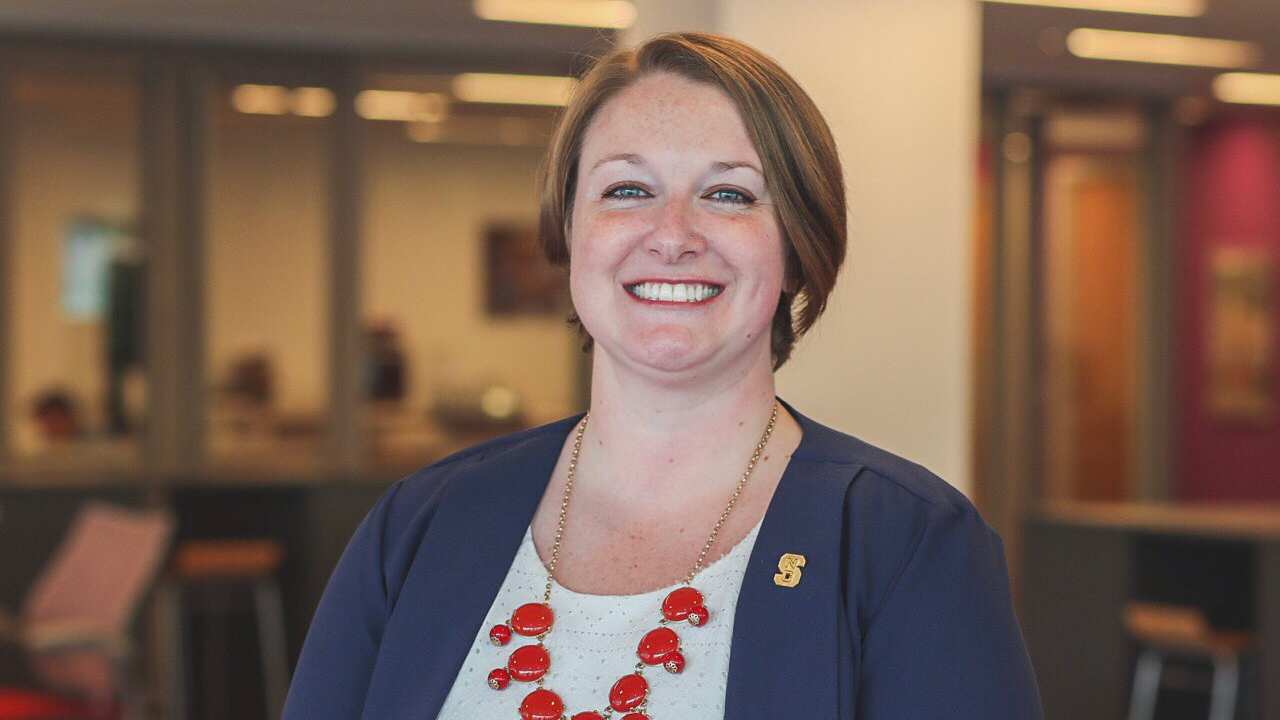 NOW: After earning my Ph.D. in Educational Studies and Cultural Foundations at UNC Greensboro, I returned to my alma mater in 2017 as the full-time director of the Impact Leadership Village, one of 15 Living-Learning Villages within NC State's Division of Academic and Student Affairs. We provide experiential learning opportunities that support students as they develop leadership skills, push themselves academically, engage with the community and apply practical applications of leadership theories to real-world issues. I serve as the lead academic and co-curricular curriculum developer as well as community supervisor, where I am able to put my experiences with the College of Humanities and Social Sciences into practice while paying it forward with our next generation of campus leaders and scholars!
Frank Blazich, Jr.
MA, History '08
THEN: Three brief highlights from my time as an NC State history graduate student would need to be the publication of my first peer-reviewed article, an offshoot of my master's thesis; the opportunity to study and interact with fellow students pursuing a public history career; and quite honestly, the mentorship and intellectual guidance I received from my professors.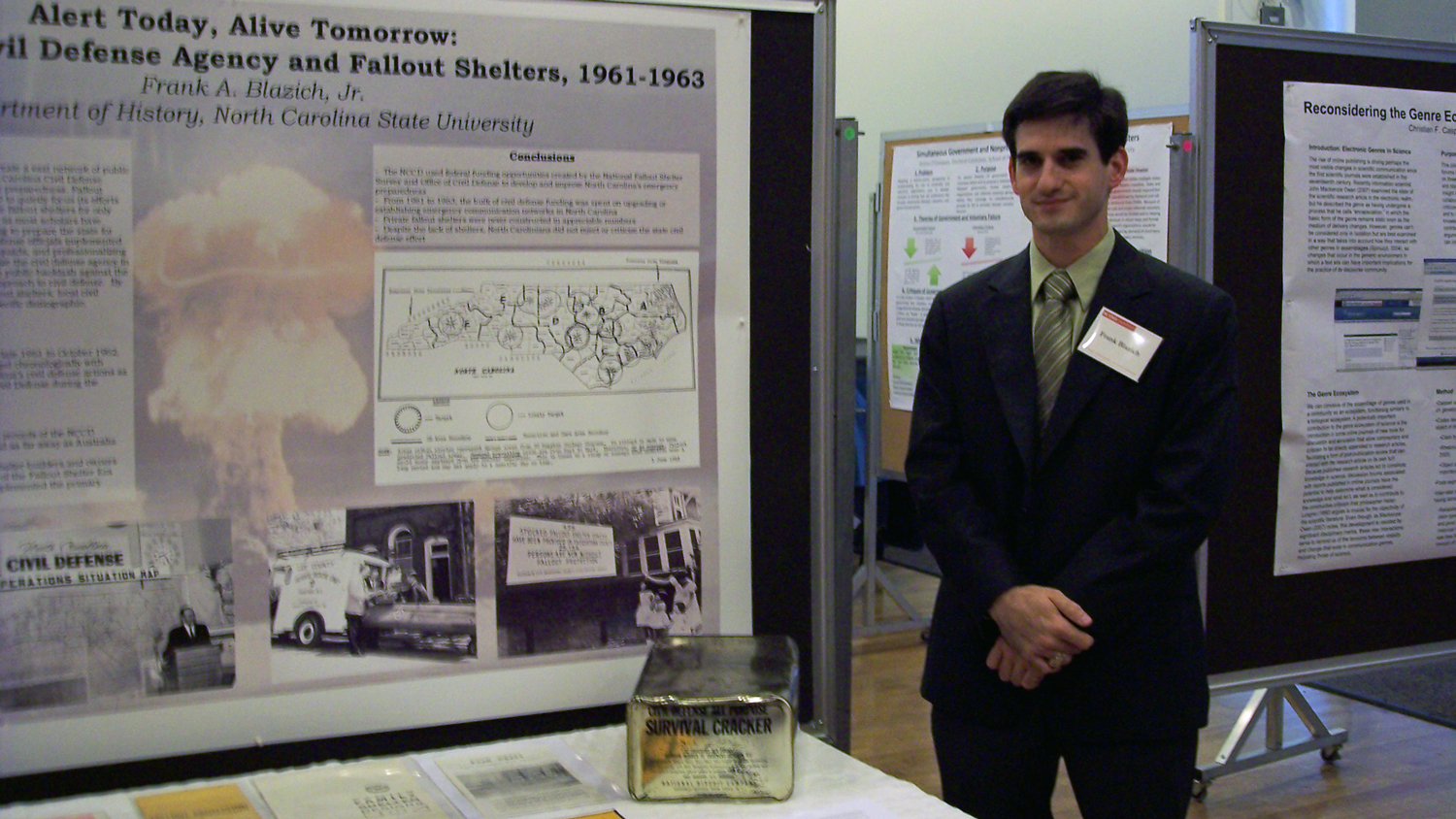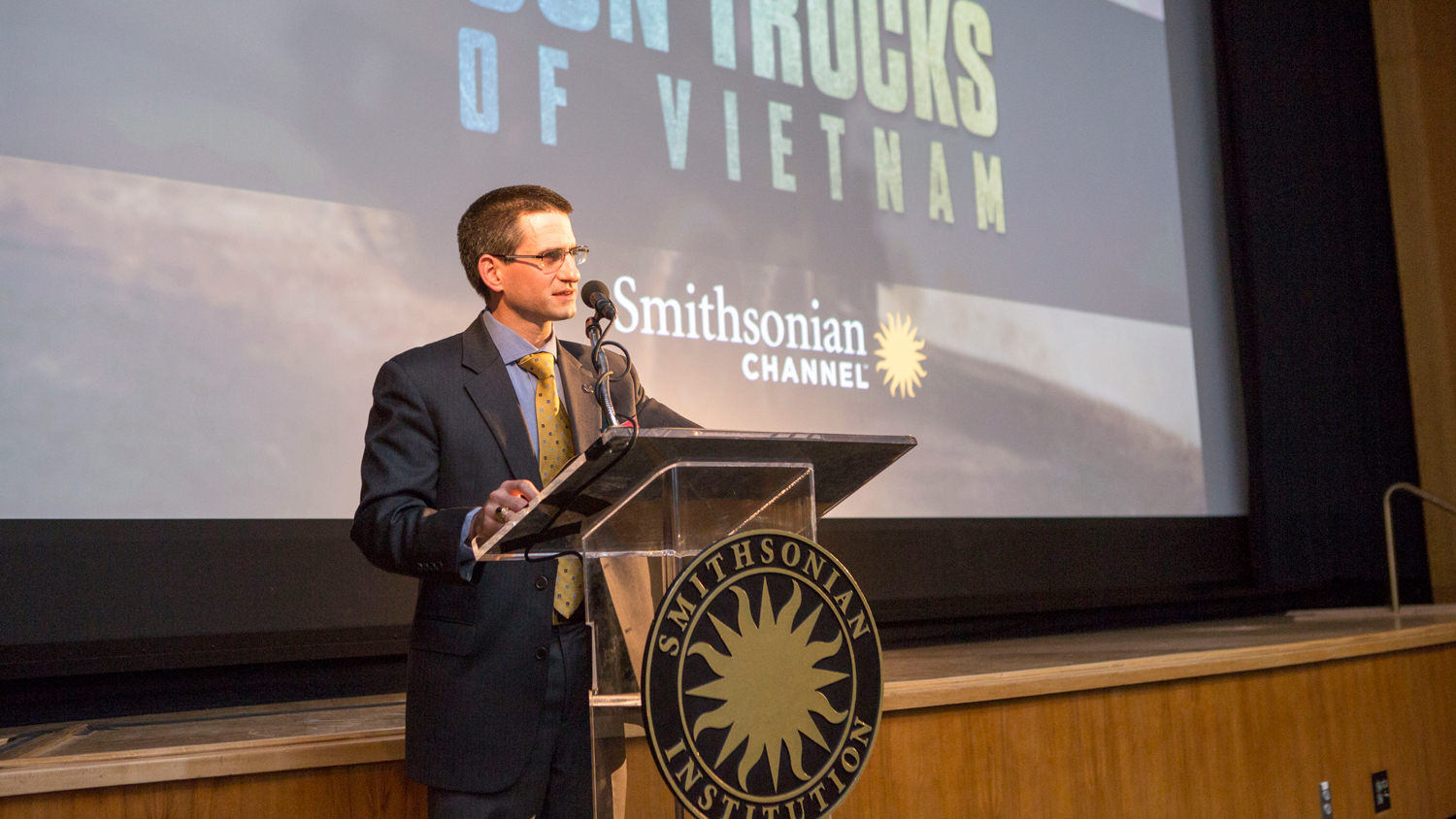 NOW: I earned my Ph.D. at The Ohio State University and am now the lead curator of modern military history in the Division of Political and Military History at the Smithsonian's National Museum of American History. My work and research spans the period from 1900 to 1991 for all the uniformed services as well as aspects of military technology and war and society. There is no such thing as an "average day" here at the museum as I grow the collection to help further the study and public understanding of the nation's military history. I'm also researching and writing about some of the individual objects and stories found in storage. I recently edited and published a book called Bataan Survivor: A POW's Account of Japanese Captivity in World War II. In my spare time, I'm a full colonel in the all-volunteer Civil Air Patrol (CAP) and served for five years as its national historian. More recently, my colleagues and I have been active in commemorating the centennial of World War I and preparing a small exhibit about the 75th anniversary of D-Day, June 6, 1944.
Laurie Julian Onorio
B.A. English, '06
THEN: I didn't know how significantly my experiences in and out of the classroom would shape my future. But I'm grateful for everything I experienced and was a part of at State. And I had an incredibly fun time throughout it all. With so many ways to be involved, I worked with and learned from lots of people. I figured out quickly that I would never know everything, and I should strive to learn continually in everything I do. As an English major, I wrote a lot of papers. No paper was ever fully complete. There was always a way to make it better or another perspective I could add. I write in the same style I learned then, with draft after draft. As a member and business manager of a female a cappella group, I learned to work with passionate and driven individuals who had to come together in harmony and enthusiasm. I also learned how to market the group to increase our audiences, get buy-in from concert venues like Lincoln Theater, and sign paying gigs to support the group, record albums and travel to sing with collegiate a cappella groups along the East Coast.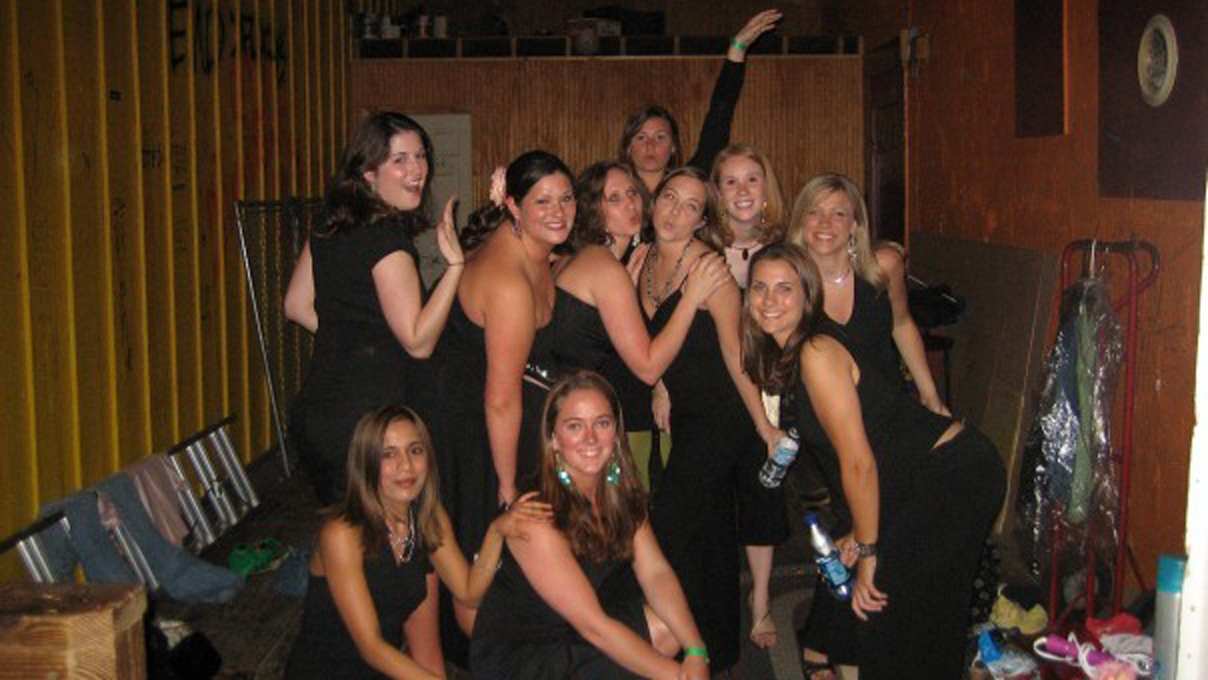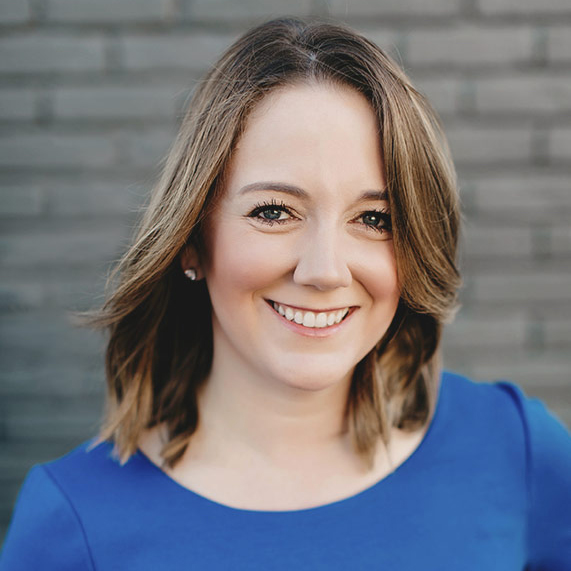 NOW: I lead strategic communications and integrated campaigns at Walk West, where I am a partner with my husband and fellow Wolfpacker Brian Onorio. We're the fastest growing agency in North Carolina, according to Inc. Magazine, with combined experience in marketing, journalism, strategy, PR, video and more. I love what I do and what I get to learn every day. Brian and I have NC State to thank for our meeting. We've been partners in life and business for 11 years. We have three children, aged nine, five and three months. Life is full!
Wayne Forte
B.A. Psychology, '72
THEN: I went to State to be an engineer. When it became evident that wasn't in the tea leaves for me, I switched to psychology. I fully planned to be a psychologist. Then I got involved with the concert programs on campus and was elected president of the student union. Once I immersed myself in the full array of campus activities — while still coordinating one of the concert programs and overseeing the other — "life" took over. I hadn't had time to check out psychology graduate programs, so I decided to take a semester or two to figure all that out. Life took over again when I was offered a job as a booking agent in New York City. I was planning to turn it down; I was happy in North Carolina and didn't really want to move back to New York. I agreed to fly up to have a meeting and when I returned, my roommates convinced me I should try it out. That one-year trial period was more than 40 years ago. As they say; "We make plans and then life happens!"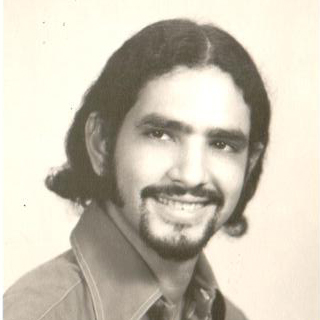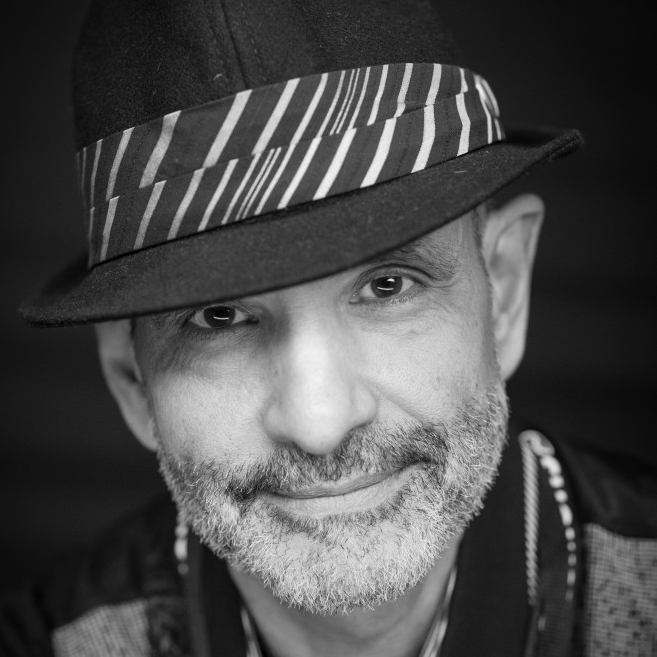 NOW: I am still working in New York as a booking and talent agent. I have run my own company, Entourage Talent Associates, for 26 years and counting. I currently represent the Tedeschi Trucks Band, Joan Armatrading, Procol Harum, Steve Hackett, Joe Satriani, Dave Mason and Derek Trucks, among others. My previous clients include David Bowie, Depeche Mode, Duran Duran, Billy Idol, Radiohead and The Cure. I've also held positions at some major agencies. I think when I ran the East Coast music department for the William Morris Agency was when my parents finally realized I actually had a REAL job!
Krystal Smith
BSW '13; MSW '14
THEN: I loved my years at NC State and deeply enjoyed being part of the Park Scholar and Caldwell Fellow communities — groups that are filled with people who helped me grow into a better version of myself. My college highlights include mentoring younger students, serving as a counselor for the Caldwell Fellows' SATELLITE camp, backpacking through Utah and making lifelong friends. I also volunteered with Neighbor2Neighbor in Southeast Raleigh, a group that became like a family to me and taught me what it means to serve and be served. Memorable classes include African American Literature with Dr. John Charles Williamson, where I was introduced to James Baldwin, who continues to influence my thinking on the big questions of our time, especially how we can learn to live together well and love one another across differences.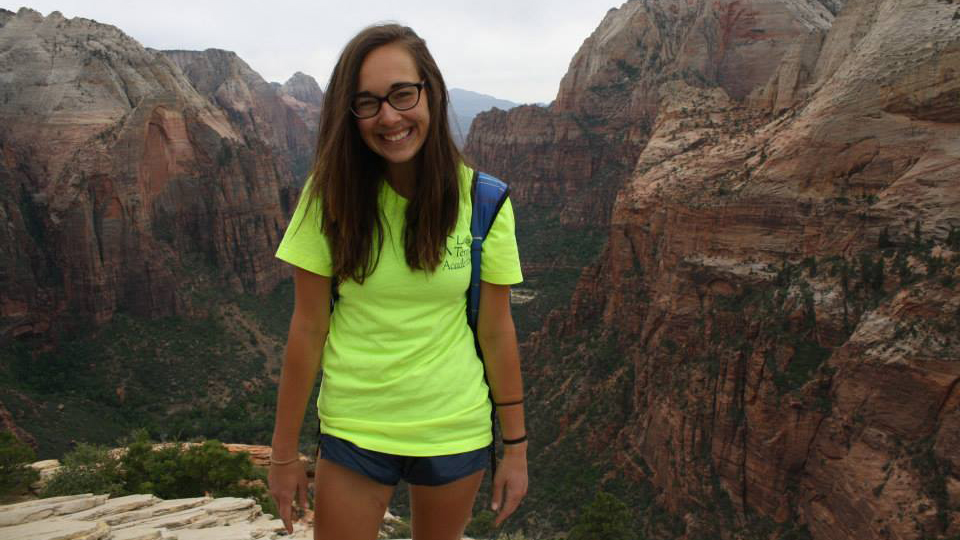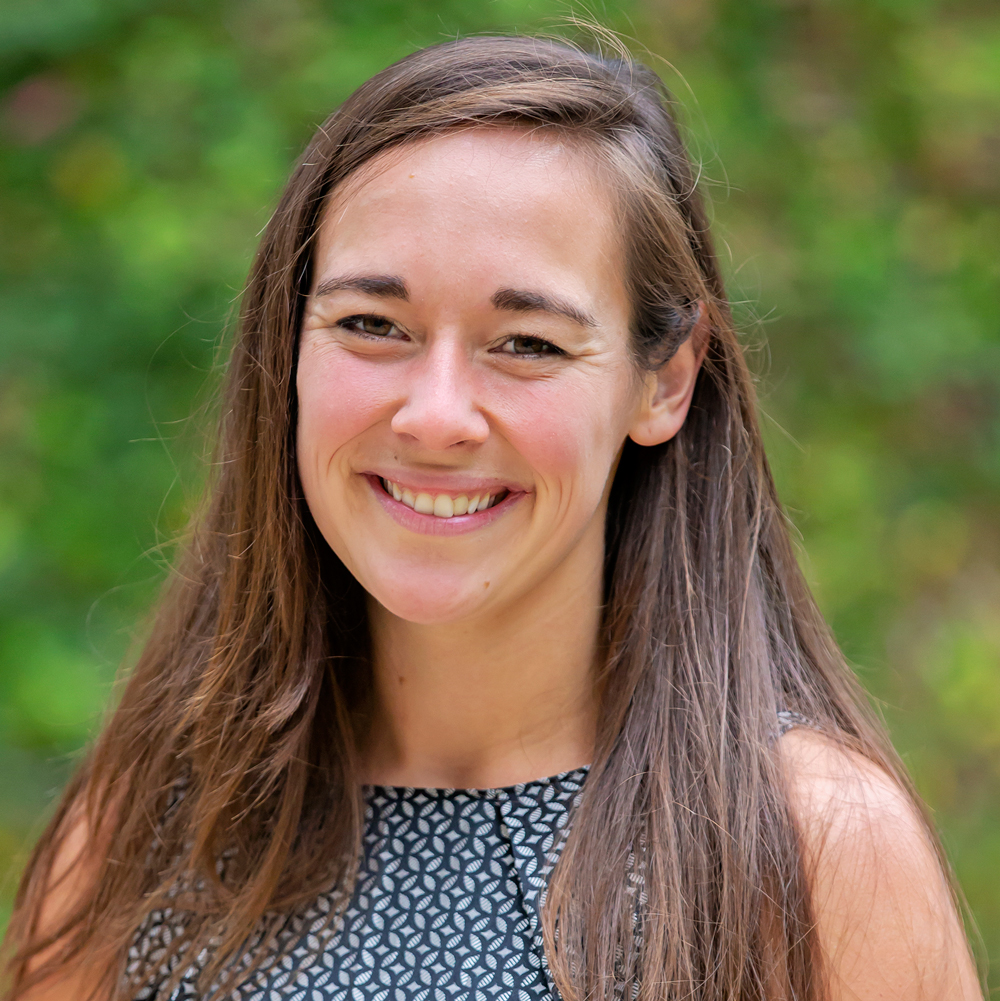 NOW: I worked for the nonprofit Veritas Forum in Seattle for three years, helping universities host civic dialogues on important life questions among faculty who held different beliefs. Now I'm a second year Ph.D. student at Stanford University's School of Education, studying higher education and sociology. My research focuses on how to maintain and cultivate rich moral diversity in modern universities, particularly political and religious diversity as polarization threatens our capacity to maintain a robust, democratic civil society. I am also involved in research projects on developing life purpose in college contexts and how nonprofit organizational ecosystems contribute to the civic life of cities. I am a graduate fellow in Stanford's public service dorm, where I work with students who are pursuing public service in their lives and through their careers.
Reem Utterback
B.S. Multidisciplinary Studies; B.S. Biochemistry, '94
THEN: I am originally from Alexandria, Egypt. My family and I moved to Kuwait when I was a child, and then to Durham for my last year of high school. I was always fascinated by the beauty of the human brain, and NC State enabled me to explore that through dual degrees in biochemistry and in multidisciplinary studies (now known as interdisciplinary studies), where I concentrated in women's and gender studies.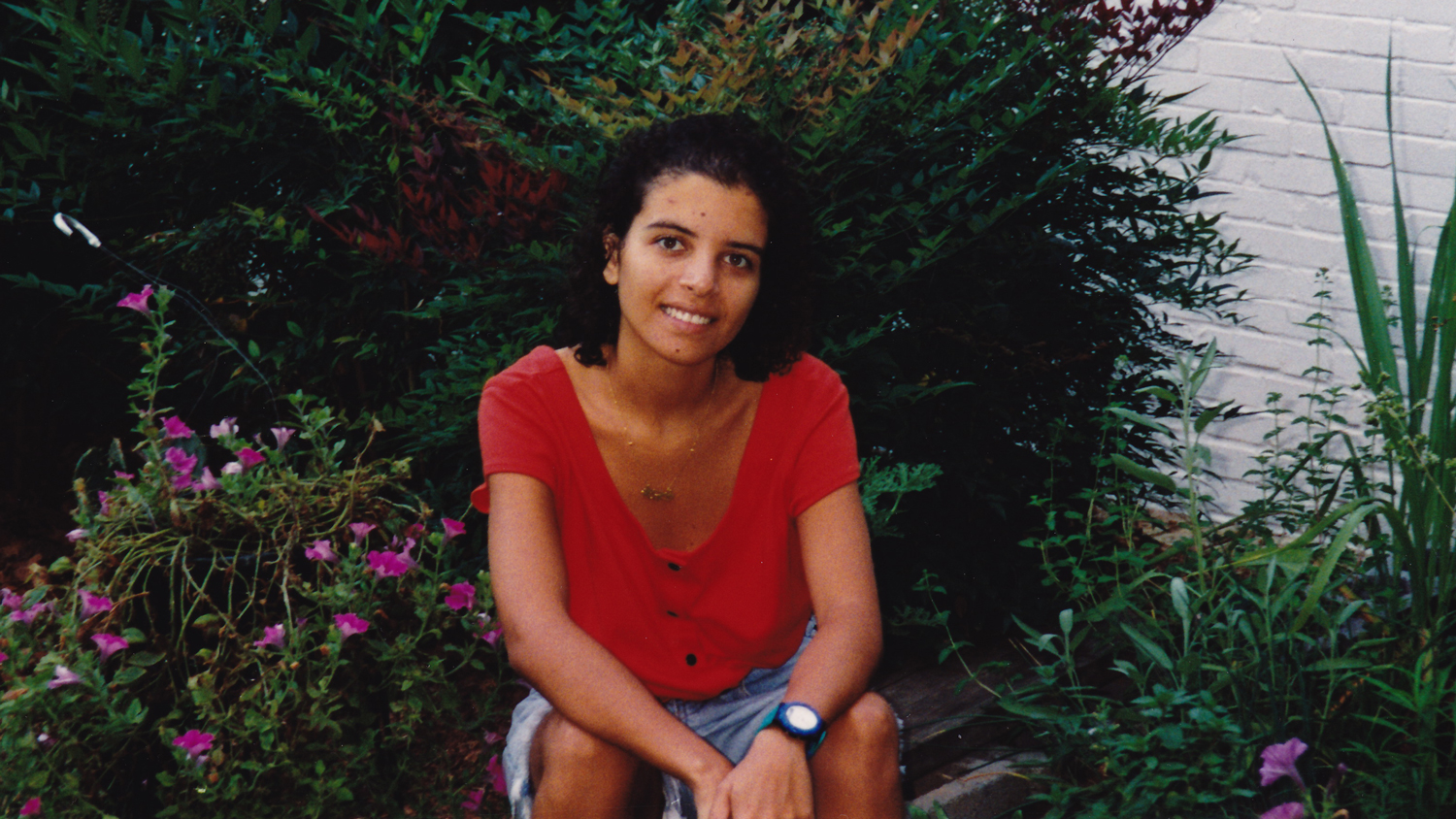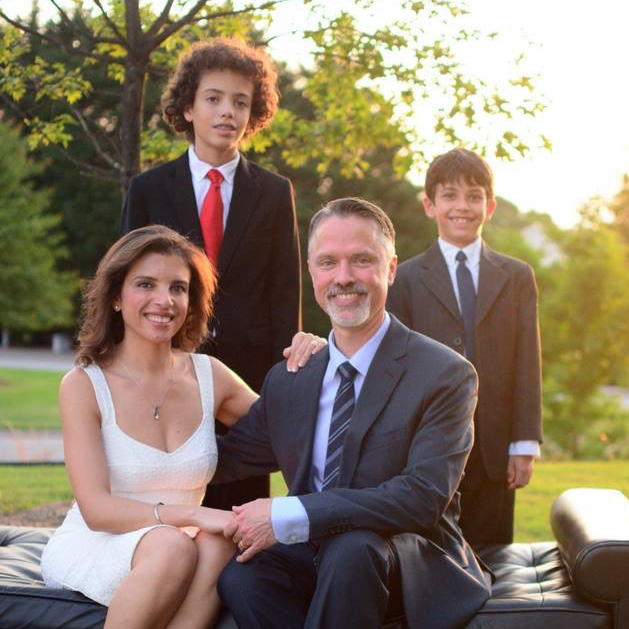 NOW: I am now a practicing adult, child, adolescent and forensic psychiatrist. My areas of expertise are psychopharmacology and psychotherapy. I love working with my patients to manage their mental illnesses and bring to them a true sense of health and well being. I hope to empower my patients to reach beyond their potential and become who they aspire to be. I provide pro bono asylum evaluations of women and children fleeing crime and abuse in countries outside the United States. My greatest accomplishment is my beautiful family. My husband, Carl, is an environmental engineer and fellow Wolfpacker. We have two beautiful sons They are bright and inquisitive young men who believe in social justice and changing the world. I do hope they attend NC State, too, and follow their dreams.
CATEGORIES: Alumni, Spring 2019