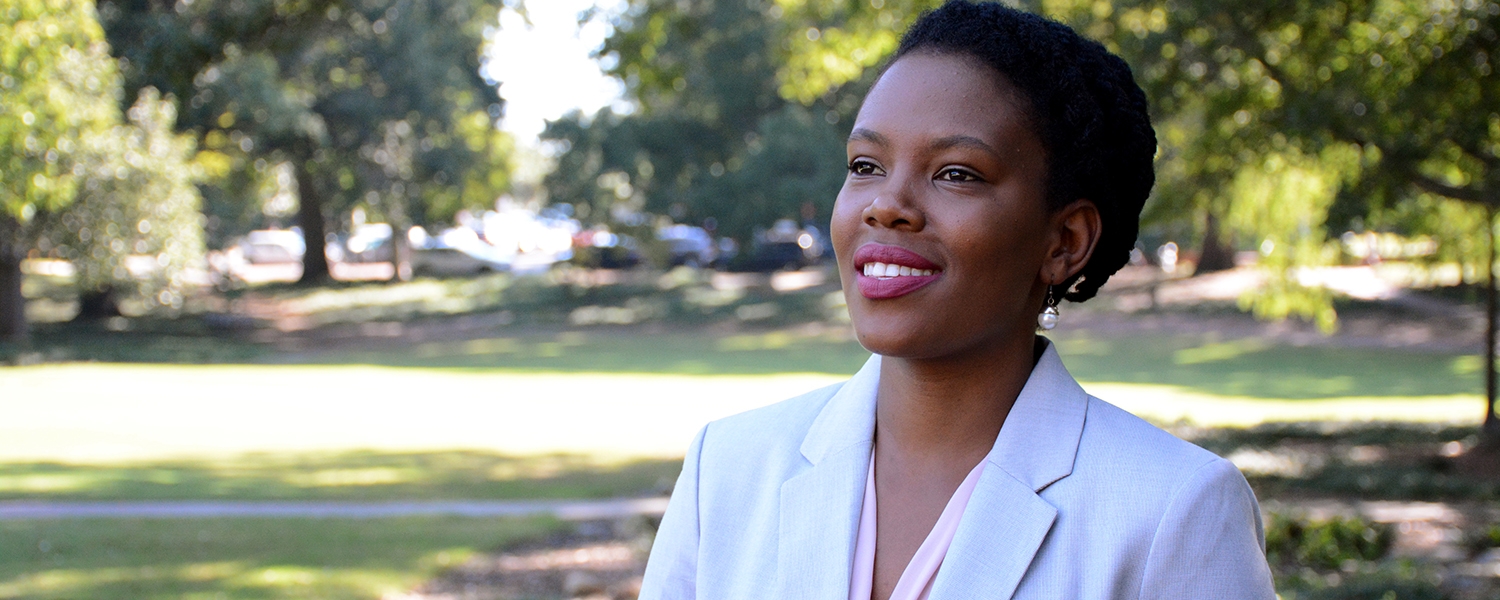 Taking onHealth Disparities
"Choose any question you're curious about and use research to figure out how to answer it."
As soon as her psychology professor's words sank in, Kenya native Fanice Thomas was hooked on research. She couldn't imagine anything more intriguing.
Thomas was then an undergraduate at Metropolitan State University in Minnesota. She dove into research that examined the influence of culture and media exposure on body image.
As health policy scholars, we recognize that health is impacted by a multitude of social forces.
"I realized pretty quickly that most existing research did not examine questions that related to me or other immigrants, and did not examine the immigrant experience," she says. "I was fascinated by the emphasis on being thin that I saw in American culture, which stood in stark contrast to the idea in my native culture: that plumpness is attractive."
Her growing interests in cultural attitudes related to body image and health led Thomas to NC State's doctoral program in psychology. She found in NC State social psychologist Jeni Burnette a mentor whose research interests aligned with hers. She was also attracted by the opportunities for research training and support available to her within the department and its Mindset Lab.
Since arriving at NC State, those opportunities have expanded exponentially. At Burnette's urging, she applied for — and received — a four-year fellowship as a Robert Wood Johnson Health Policy Research Scholar. The prestigious leadership development program offers doctoral students from underrepresented or disadvantaged backgrounds training in health policy: how to advocate for it, translate and disseminate it.
Thomas was one of 40 recipients selected in 2017 from across the country. She receives a $30,000 annual stipend for four years, as well as training and resources that are critical to her success as a student and as a researcher.
As a Health Policy Research Scholar, she has access to mentoring from experts in various disciplines; opportunities to collaborate with fellow scholars who she says have become like family to her; training in public health and policy; and the chance to develop leadership skills that will serve her throughout her career.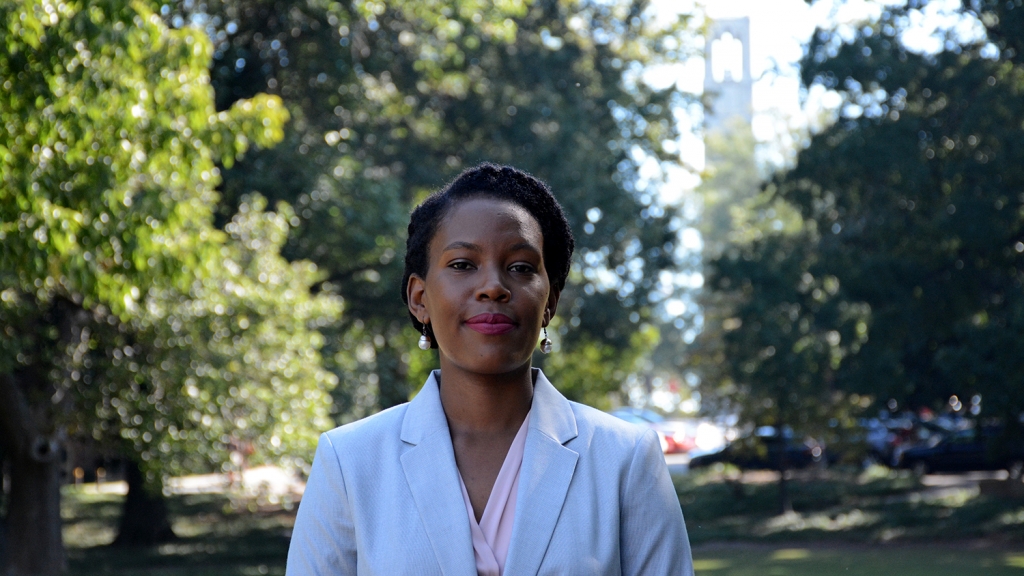 Members of her cohort have widely diverging interests, from city planning and architecture to sociology, transportation, finance and neuroscience. All are conducting research related to health, and all want to apply that research to advance health and equity in an effort to create a culture of health.
"As health policy scholars, we recognize that health is impacted by a multitude of social forces, institutional practices and public policies," she says. "Our research addresses these factors with the goal of advancing health equity and informing public policy."
Thomas' own scope of research in examining and improving health behavior in African immigrant populations is expanding. She's now focusing not only on individual behaviors, but also on the individual within the societal context.
"I'm receiving training and resources that will inform a body of research that examines and addresses a multitude of factors beyond individual beliefs and ethnic culture," she says. "Socio-economic status, availability of food markets, access to safe spaces, public policy — all these factors impact health behaviors and can contribute to obesity in immigrant populations."
This summer, she and her cohort spent three intensive weeks in Washington, D.C., where they developed memos, practiced public testimony, worked on communication skills and met experts in the field. "We covered many aspects related to health policy," she says. "How do you actually create a policy, and how do you then champion it? How do you take your research — the problem you have identified and the solutions you're proposing — and make it impactful? How do you make it seen and heard by people who can do something with it?"
Thomas sums up her experiences in the program to date in one word: amazing. She describes "going to places I wouldn't otherwise be invited to go, and talking to big names in the field, people who are doing big things, and who listen to my ideas and say to me, 'We should talk.'
I'm exposed to so much that I wouldn't otherwise learn.
"I'm exposed to so much that I wouldn't otherwise learn. Even now, I find myself in meetings or at a conference, and I say to myself, 'I'm here! I don't believe it!'"
Thomas is clear about the direction she's heading with her research: She wants to merge social psychological theories with culturally-relevant approaches to create programs that encourage healthy lifestyle habits and produce healthy outcomes in immigrant communities.
Her experiences at NC State and as a Health Policy Research Scholar are paving the way.
CATEGORIES: Fall 2018, Psychology, Research, Students