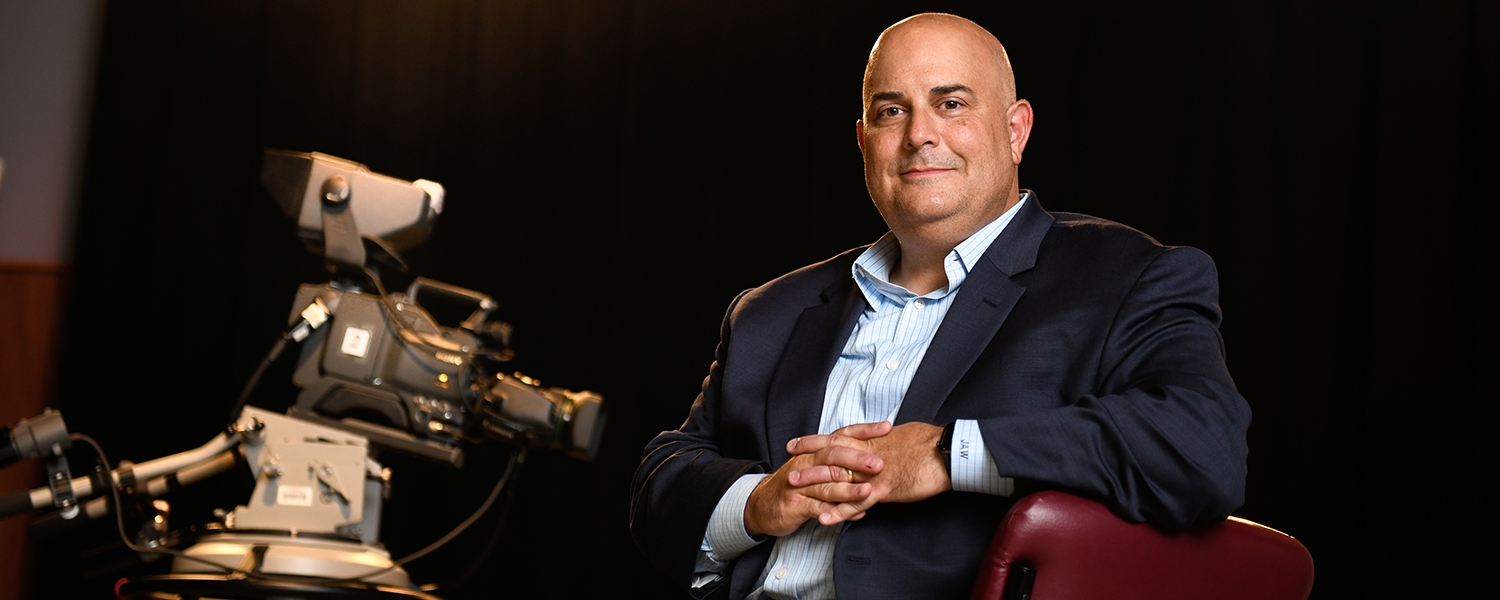 John Ward says if he's done anything in his career, he's brought order to chaos.
Working as a sports media producer for more than 25 years, Ward gained a reputation as an industry "startup guy." Give him a concept, give him a budget and he'll give you a new studio, a new show, a new channel. The NC State alumnus (Communication '91) has collected a dozen Sports Emmy Awards over the years while quarterbacking projects for Fox Sports, DirecTV and AT&T.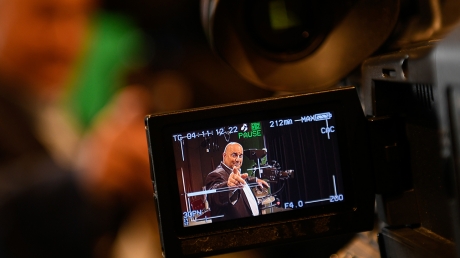 Today, Ward is transitioning to a new position with the video creation and distribution company Deluxe Entertainment. He'll put his startup skills to the test once again as he helps the company build a new studio in New York.
We recently caught up with Ward, the recipient of the college's 2018 Distinguished Alumnus Award, about his time at NC State and his tales of the trade.
Building a Foundation at NC State
Ward's path to NC State wasn't a straight shot. After growing up on a farm in northeastern North Carolina, he initially eyed UNC-Chapel Hill for college.
Ward says UNC met his two prerequisites in a university: "It had to have a good basketball team, and had to offer the three majors I was interested in: accounting, pharmacology and radio/TV/film."
NC State seemed like home.
However, after enrolling at UNC, it only took a few hours on campus to see it wasn't a great fit. "I attended for one day, and I hated it," Ward says. "I hated the whole thing." He called his parents, who came and drove him back to his hometown in Gates County.
"My sister and mother were crying in the car, and my father was yelling at me, " Ward says. "He was so mad that when we stopped for lunch, he's sitting there eating and yelling at the same time."
Back home, Ward spent a year at nearby Chowan College (now Chowan University), before transferring to the Department of Communication at NC State.
Concentrating in broadcast media, Ward developed a bond with communication professors Jim Alchediak, Ed Funkhouser and Robert Schrag. He learned skills that he says have been integral throughout his career: production techniques, basic camera work and lighting. He also developed historical and critical perspectives of the field through courses like Media Criticism.
Your Gift Matters
As a loyal donor and member of the college's Dean's Board, alumnus John Ward is helping create a bright future for NC State, North Carolina and beyond. Join John in helping us Think and Do the Extraordinary by making a gift to our college's Excellence Fund.
"NC State seemed like home," Ward says. "It was a great experience, and I treasure the relationships I have with the school and the people I met there."
Ultimately, Ward decided he wanted to work in production and sports. He says NC State provided a great foundation to do just that.
"All the groundwork was laid," Ward says. "Jim, Ed and Robert were great mentors and friends. They helped motivate me, and their passion was infectious.
"Disappointing one of them was like disappointing my parents. I still stay in touch and bounce ideas off them today."
Becoming the 'Startup Guy'
After earning his NC State degree, Ward moved to Burbank, California, and landed his first job as a production assistant with NBC News. He worked there for three years while freelancing for a few other networks.
"That was where I learned you had to pay your dues," Ward says. "I delivered packages, I picked up meals for the crew, and most importantly, I got to absorb and see all the things the crew did to light and shoot videos and pieces."
In 1994, a few key connections led to a new job with Fox Sports. Working under the mentorship of Fox executive David Hill, Ward became the network's "startup guy" — someone who could get a new project off the ground, on time and on budget.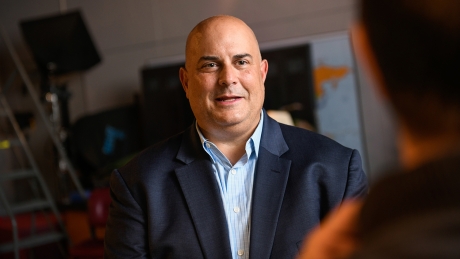 Some of his memorable experiences include managing the roll-out of NFL Europe, a professional football league co-owned by Fox and the NFL. Ward lived in London for a year while overseeing the production of the league's broadcasts in 2000.
"Fox was not real big on guidance — 'Here's the budget, here's your ticket and go figure it out,'" Ward says. "But I took a lot of pleasure from being this startup guy and figuring out how to make things happen."
Not long after returning to the U.S., Fox picked Ward to lead the rollout of a new cable channel dedicated to motorsports, Speed. "It was Oct. 11, 2001, and David Hill calls me, saying I'm on an 11 a.m. flight from LAX to Charlotte," Ward says. "So, I flew to Charlotte with the clothes on my back and lived there for nine months. We got it on the air in February 2002."
During his 11 years at Fox Sports, Ward also launched another cable channel, Fuel TV, and directed production of Fox's studio-based coverage of the NFL, NASCAR, MLB and the NHL. He won a handful of Sports Emmy Awards for his work on popular programs such as Fox NFL Sunday, MLB on Fox and NASCAR on Fox.
The biggest change has been the different ways media can be consumed.
"I'm big on making anything better, and I always want to be challenged," Ward says. "If the yard is mowed, I think I can do it better, quicker and more efficiently."
An Ever-Evolving Industry
From Fox, Ward went on to serve as a vice president for content at both DirecTV and AT&T.
Putting his startup hat on once again, he helped build new DirecTV studios and distribution channels across the country and oversaw the growth of the company's original content offerings, which include The Dan Patrick Show, The Rich Eisen Show and NFL RedZone, among others.
During his 13 years at DirecTV, Ward and his team faced the challenge of accommodating and incorporating rapidly shifting technologies. "The biggest change has been the different ways media can be consumed," Ward says. "Basically, video has evolved to being consumable anywhere, anytime and on any device."
Improvements in image resolution is another area of seemingly constant change. Ward says he took a keen interest in how to bring ultra-high definition, or 4K, images to sports coverage.
"The first time we rolled out 4K at a golf tournament, you're seeing things closer to how your eyes are seeing things," Ward says. "At some point, it will all be 8K."
Ward transitioned to a new role with AT&T after the company purchased DirecTV in 2014. He led content production and operations there until earlier this summer, when it was time for a break.
"As time went on, I was doing less and less hands-on television and doing more administrative things and managing costs," Ward says. "After a while, it wears on you."
He's enjoyed less time at work and more time with his family. He's also enjoyed reconnecting with his alma mater, where he serves on the Dean's Board of the College of Humanities and Social Sciences. It's all given him new energy for his next challenge at Deluxe Entertainment.
"I'm a farm kid who is unbelievably fortunate," Ward says. "I've worked hard and tried to do the right things and excel at what I do. I do think people make their own luck, but it does come down to being in the right place at the right time."
CATEGORIES: Alumni, Communication, Fall 2018