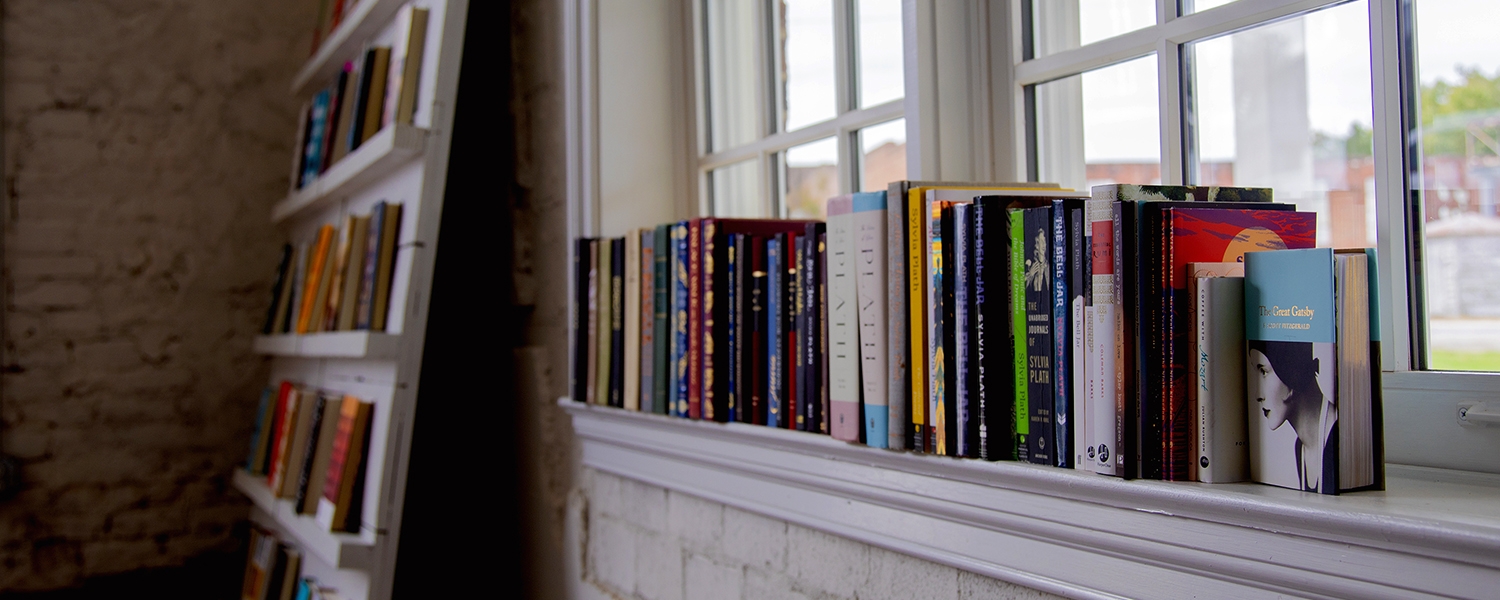 Etaf Rum's daily writing routine usually goes something like this: 
Wake up. 

Take the kids to school. 

Grab a cup of coffee … or several. 

Write. 
She makes herself write. Something. Anything. Words on paper or screen that she can reflect on later.  
"A lot of people ask me, 'How do you write every day? What if you don't have something to say?'" Rum says. "You always have something to say. It's just a matter of having the courage to say it." 
That's why Rum tries so hard to stick to her daily habit, even as her life has become more eventful as of late.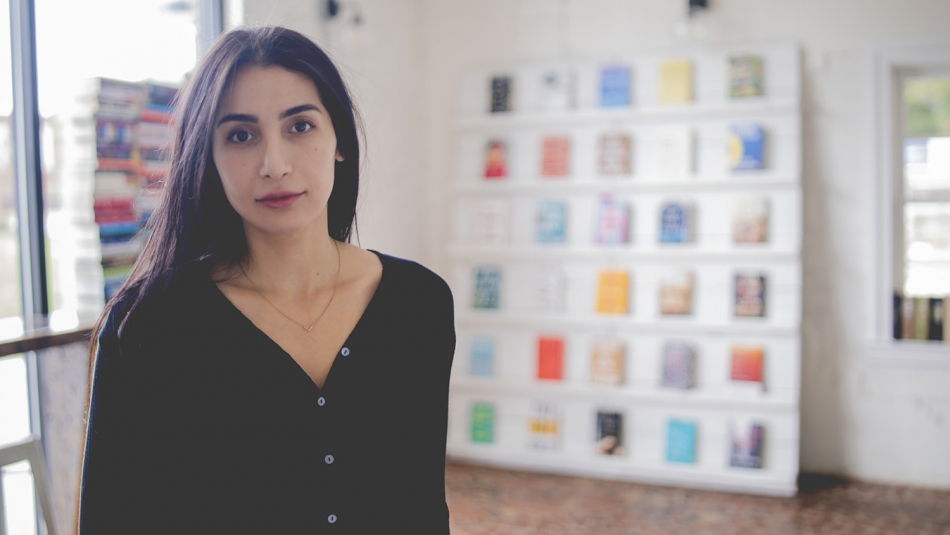 After developing a love for literature at NC State and refining her own storytelling skills, Rum is contributing a new narrative that's capturing the attention of readers near and far. Her debut novel about three Palestinian women struggling to fit in in America, A Woman is No Man, is a New York Times bestseller and continues to land on must-read lists around the world. Addressing themes of identity, gender issues and culture dislocation, the book touches on issues drawn from her own life experiences. 
The book's success has prompted a whirlwind of interviews and reading appearances across the nation. And as if her schedule wasn't busy enough, the mother of two is adding another chapter to her story: she's a budding entrepreneur in Rocky Mount, North Carolina. Rum recently became a part owner of two local businesses and opened a book and coffee shop, where she hopes to share those two key ingredients from her daily writing ritual.   
A Woman is No Man
A native of Brooklyn, New York, Rum grew up in a Palestinian-American household as the oldest of nine children. It was a traditional upbringing, she says, which included being taught from an early age that a woman's responsibilities begin and end with marriage and motherhood.
Rum says she always wanted more than that for her life. And for a while, she thought she had broken through the glass ceiling. After moving to North Carolina at age 19 as part of an arranged marriage, Rum earned three degrees from NC State and began teaching English courses at a community college in Rocky Mount.
I realized that stories from women like me weren't being expressed or told.
"I thought I had escaped that life," says Rum, who is now divorced. "I thought I'd made it, but I actually hadn't. I realized that stories from women like me weren't being expressed or told." 
In her reading and teaching, she noted the absence of perspectives from Arab American women and decided to do something about it. In 2015, Rum began writing stories about her experiences growing up, including the abuse she encountered and observed. Those stories ultimately led to A Woman is No Man, which was published earlier this year by Harper Collins. 
While it was very painful to document the dark aspects of her culture and community, Rum says she wanted to give voice to women with stories like her own. 
"There is this culture of silence where a woman endures whatever she endures in her house, behind closed doors," Rum says. "And there's the shame of talking about it, whether it's domestic abuse or whether it's fighting to get the front seat in a marriage.
"I wanted us to share our stories so that the shame of being quiet and hiding our problems is more of a conversation starter," she says. "We can talk about it."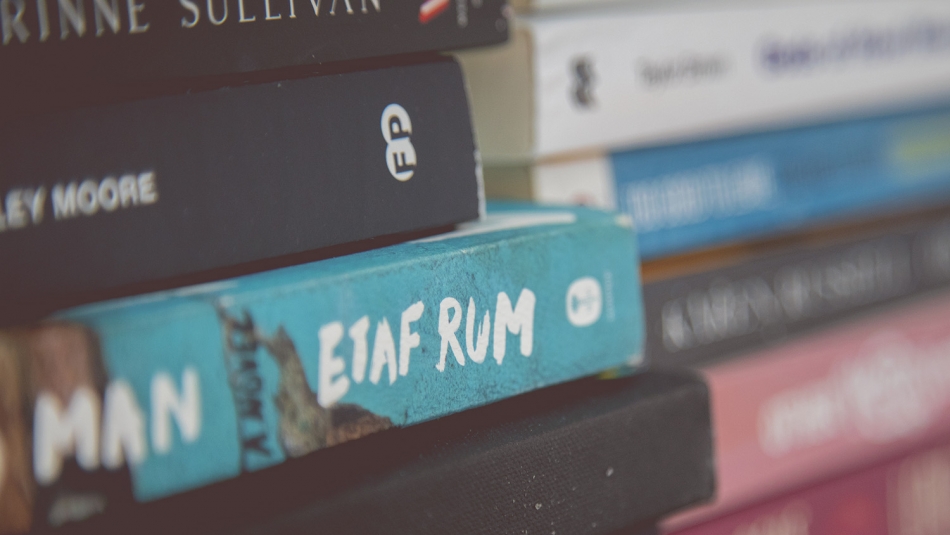 The response to the book has been overwhelmingly positive. In addition to being a New York Times bestseller, it's been featured by a long list of national media outlets including The Washington Post, Marie Claire, Refinery 29, Newsweek, Entertainment Weekly, Buzzfeed and Washington Book Review, among others. The "Today" show also selected the novel for its #ReadWithJenna book club, and Rum appeared on the broadcast to discuss the book and take questions from readers.
Rum has also taken her book and her story across the nation for numerous readings, conference appearances and other events. 
"I did not expect to see my book everywhere," Rum says. "I look at Instagram or I walk into a bookstore, and my book is right there on the shelf. That's so beautiful to me.
"I think people can see that there's a universal message in A Woman is No Man — a universal message of female empowerment and finding what is true to you despite your community and despite what you're supposed to be. I think that's true regardless of culture or ethnicity."
With all the good, there's also been some negative feedback. Rum says some have criticized the book for perpetuating stereotypes about the Arab American community that people can use to further discriminate against cultures. "I guess my response to that would be that these are truths that women go through, and I'm not going to let Western stereotypes of Arabs stop me from talking about something that is very true and very real."
Brewing Change (and Coffee)
While her novel is making waves internationally, Rum is also working to make a positive impact at home. That's why in the midst of her busy schedule, she's tacking on a new title to her resume: entrepreneur. 
She recently became a part owner of two local businesses in Rocky Mount, where she lives: a pizza parlor and a burger restaurant. She also opened a new spot, Books and Beans, which aptly centers around two of Rum's favorite things: writing and coffee.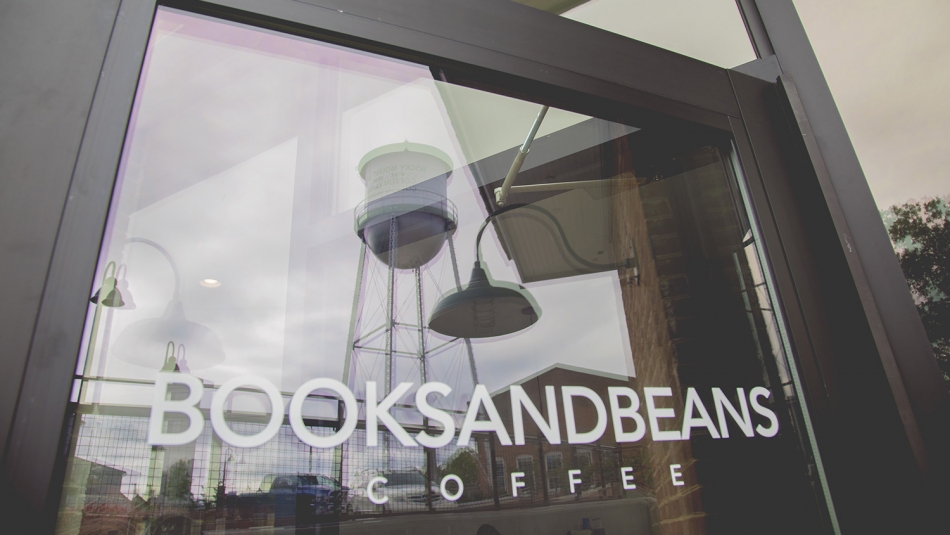 At the shop, Rum curates and sells a small, rotating selection of books each month. A community bookshelf also invites visitors to borrow and return books for free. Outfitted with a counter and a handful of tables, Books and Beans serves breakfast, lunch and of course, coffee from a North Carolina roaster. 
In addition to its physical offerings, Rum hopes the shop fosters conversation and a sense of community.
"When you open a book and you're reading through it, you're going on this emotional journey that you otherwise wouldn't go on in real life," Rum says. "You're sharing these experiences with characters, and it's really beautiful to find a place where you can come and talk about these experiences, talk about what you would do in a certain scenario, how a certain book has changed your perspective on life, what you think you've learned about the world around you. 
"There's no better place to do that than a bookstore, in a coffee shop, with some friends."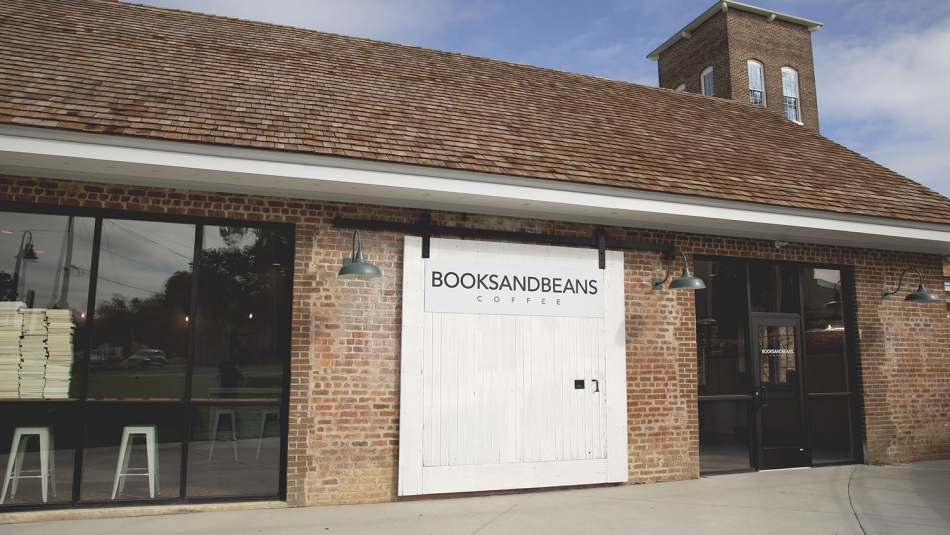 Books and Beans is located in Rocky Mount Mills, a former cotton mill campus that's been redeveloped to house breweries, restaurants, apartments and office space. Rum's shop is appropriately housed in the mill's old canteen building, a space that workers used to frequent on breaks. Now invigorated with new life, the bookshop adds to the city's continued revitalization efforts. 
"I want to create a safe place in Rocky Mount," Rum says, "where people can come and talk about their ideas and express themselves without feeling that they are being discriminated against, without feeling that it's a specific political environment where they have to watch what they say."
NC State Experience
With two bachelor's degrees and a master's from NC State, Rum says her college experience provided a solid foundation for her life as a writer. 
She initially came to campus to study philosophy and had no intentions of pursuing English. However, a Southern literature course with Anne Baker changed her thinking. 
"That class reminded me of how much I loved to read and how much I love to explore the world through books," Rum says. "Even though I love philosophy and the examined life, there was something about literature that was a little richer than reading Aristotle."
Through all of those experiences with my professors, I cultivated a deeper love for reading than I already had.
Rum added English as a second major and commuted to Raleigh from Rocky Mount as she earned her undergraduate degrees. Her love of books grew to the point where she decided to make a career out of them and enrolled in the university's M.A. in English program. She honed her skills in both studying literature and in crafting stories of her own. She worked on her thesis with professor and author Wilton Barnhardt, who she says taught her a lot about storytelling and creative writing. 
"Through all of those experiences with my professors, I cultivated a deeper love for reading than I already had," Rum says, noting that she looks back fondly on classes with professors John Morillo and Jon Thompson. 
Rum is grateful for the unique perspective she gained through her studies. 
"With my philosophy degree, I was able to explore how the world works in terms of morality and ethics," she says. "And with English, I was able to look deeper into the human condition, deeper into the psychology behind why people can do what they do through characters and storylines. 
"Those two aspects gave me a solid base as a writer. I don't think I could have been the writer I am without that balance."
Her experiences at NC State may play a role in her next writing project as well. Rum is hard at work on her second novel, which is set in the South. 
"The last 10 years that I've spent here, I've learned so much more about myself, and I've changed as a person because of the South," Rum says. "I really want to explore the dynamics of being a woman — being an Arab American woman — here in North Carolina." 
And who knows, if you visit Rum's new shop in Rocky Mount, you may find her working on her next novel. If she's not touring, helping her kids with homework or running one of her businesses, she'll likely be there — pen and coffee in hand.