High-Impact Partnerships
In a global economy that constantly presents new challenges, leaders in private industry and government are forming partnerships with universities to foster innovation and create prosperity. NC State is a national leader in working closely with a diverse array of partners to solve today's challenges while preparing students for successful entry into the workforce.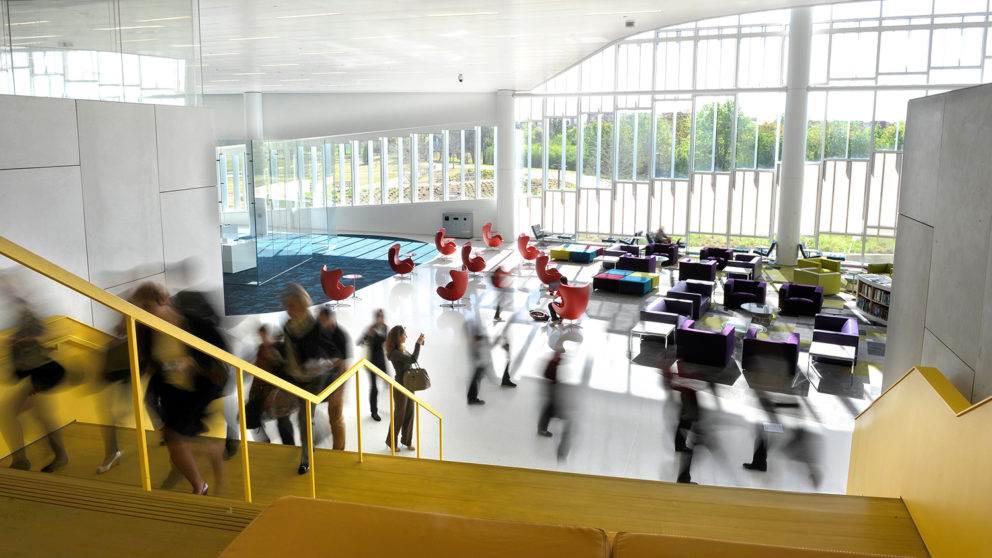 More than 70 corporate, government and nonprofit partners are located on NC State's Centennial Campus, an award-winning public-private research and education campus that continues to expand to meet society's evolving needs. Centennial is home to the new North Carolina Plant Sciences Initiative, bringing the state's agriculture community into collaboration with the biotech industry to help farmers feed a growing population.
The successes of our partnerships extend far beyond the lab bench and office walls to improve lives throughout the state, across the nation and around the world. Whether we're enhancing the efficiency of advanced manufacturing or rolling out a national smart grid, NC State and its partners nurture big ideas — and get big results.
$1.9B

in Capital Investment
135+

Startups and Spinoffs