Research Realized
In driving innovative research from the lab to the marketplace, NC State has emerged as a national leader.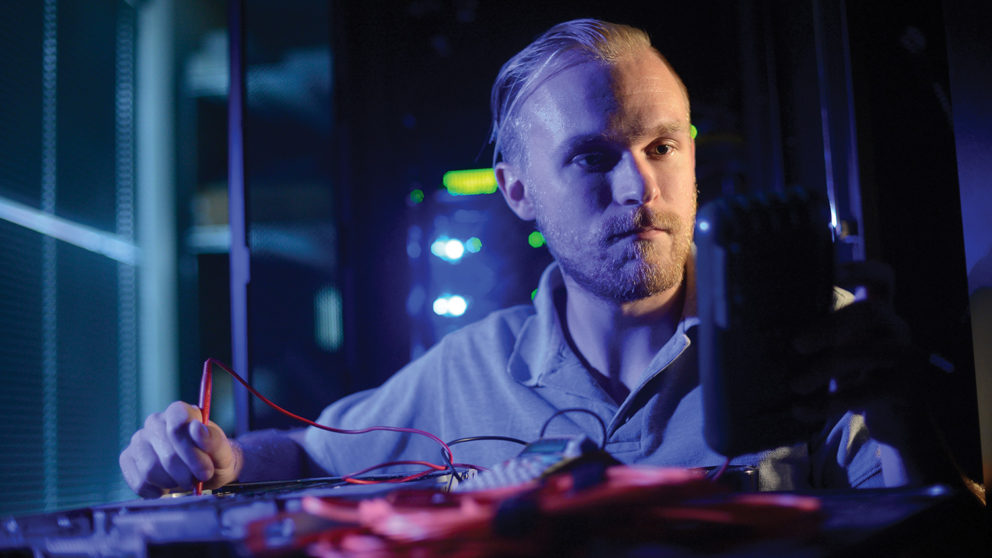 The Association of University Technology Managers ranks NC State No. 1 among American universities without a medical school in completing option and license agreements with industry partners. In 2015 alone, NC State executed 145 of these agreements for technologies from novel gene-editing techniques using CRISPR-Cas to software that enables safer cloud computing.
Those results are no accident. NC State has made significant investments in tech transfer in recent years, building a staff of specialists who help researchers work with funders and industry mentors to launch startup companies, including 24 in the past two years alone.
The Chancellor's Innovation Fund supports faculty research that has commercial potential. Five years after launching, the fund has directed approximately $2 million to researchers, yielding more than $10 million in follow-on funding and licensing revenue.
#1 in Licenses and Options
Among universities without a medical school, NC State leads the nation in commercializing research.
Learn

More
An ever-growing team in the Office of Technology Commercialization and New Ventures supports efforts to translate the results of faculty research into real-world impact. The staff includes specialists who serve as liaisons between faculty members and a community of potential funders and mentors. There's also a dedicated unit that helps launch and sustain startup companies created to commercialize research.
The foundation of all that work is a faculty full of innovative thinkers who want to see their ideas change the world for the better, says Kelly Sexton, assistant vice chancellor for technology commercialization and new ventures.
"Our faculty are really interested in seeing that their research doesn't just get published," Sexton says. "They want their work to impact the public good, and they want to see it turned into products that can be put to use."