America's first gold rush swept through the rural Piedmont region of North Carolina in the early 19th century after a youngster snagged a 17-pound gold nugget while fishing in a creek northeast of Charlotte. But by the time the nearby town of Troy, North Carolina, was founded in 1852, prospectors had fled the region for the lure of California's gold fields and it looked like the town had missed its chance at economic prosperity.
Until now.
Today's gold rush is an innovation boom fueled by scientific research at NC State. That research is not only revolutionizing the packaged food industry; it's also revitalizing Troy, where NC State startup company Aseptia has opened Wright Foods, an advanced manufacturing plant. The plant brought 500 jobs and more than $50 million in investment to the town.
$1.2 Billion in Added Income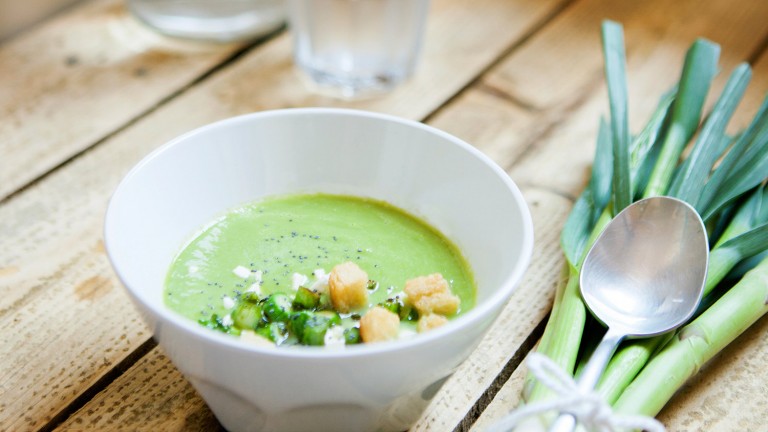 The plant is owned and operated by Aseptia, a startup company launched by two NC State food scientists and a local entrepreneur. It packages fresh foods such as soups, purees and juices in airtight cartons that can be safely stored on the shelf for a year or longer without the use of refrigeration, preservatives or additives. A patented process ensures that the foods retain their original flavor, aroma and texture.
The innovation is pure gold, driving Aseptia to a coveted spot on the last year's Inc. 5000, a prestigious list of the fastest-growing privately held companies in the United States. The company has grown by an astounding 12,427 percent in the past few years, increasing revenue from just over $100,000 in 2010 to more than $13.8 million today.

In the 21st century, prosperity isn't something you find in a creek; it's something you create through these kinds of strategic partnerships between academia, government and industry. That's why the federal government and industry leaders have tapped NC State to drive some of the nation's most important public-private partnerships and address the globe's grand challenges, including efforts to build a new advanced manufacturing sector, develop novel techniques for data analysis and halt the spread of nuclear weapons around the world.
Innovators on NC State's Centennial Campus, one of the most successful university research campuses in the United States, focus on moving scientific discoveries out of the lab and into the marketplace, creating jobs and improving the economy. Thanks to groundbreaking programs such as the Technology Incubator, licensing and patent assistance, and industry-friendly research agreements, powerful ideas quickly become powerful economic engines across the state.
That's a resource more precious than gold.
CATEGORIES: Economic Impact, Partnership, Research, Think and Do