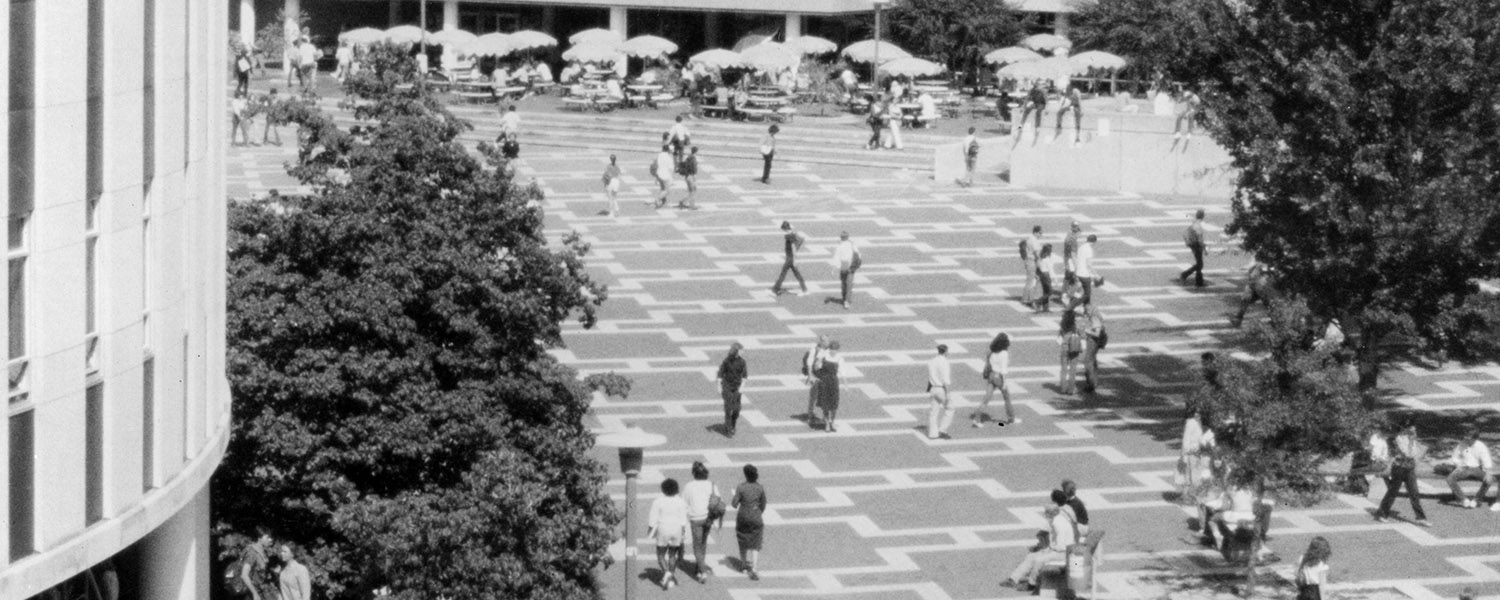 The more things change, the more they remain the same, or so the saying goes.
It's true for some experiences at NC State — the brickyard will always be a meeting place, whether Harrelson is in the background or not. Other experiences are unique to their times.  
One constant at NC State has been student leadership from Humanities and Social Sciences majors through the years. So we asked current student body president Emma Carter to share a slice of life on campus today, and representative SBPs from previous decades to tell us how it was back in the day.
Where has NC State taken me?
Today
Emma Carter (sociology  '20): I'm a fourth year student studying sociology and minoring in international studies.
2010s
Kelly Hook (SBP '10; political science '11): I've been working in emerging technology in San Francisco since 2012, and am head of enterprise solutions at the startup Orderful. Previously, I worked in blockchain at ConsensSys, recruited and led the client engagement team at IBM Watson, and was head of global communications for the presentation company Prezi. 
2000s
Harold Pettigrew (SBP '00; political science '02): I work in economic development, leading a nonprofit community impact investment fund in the Washington, D.C., metropolitan area.
1990s
Brooks Raiford (SBP '90; political science '97): After serving as a policy aide to then-Governor Jim Hunt (a fellow Wolfpacker and also a former SBP), I held leadership roles in nonprofit and business sectors. I've been CEO of the North Carolina Technology Association for 11 years.
1980s
J.D. Hayworth (SBP '79; speech communication and political science '80): I served as a member of Congress (R-AZ) from 1995-2007 and have enjoyed a long career as a radio and television broadcaster.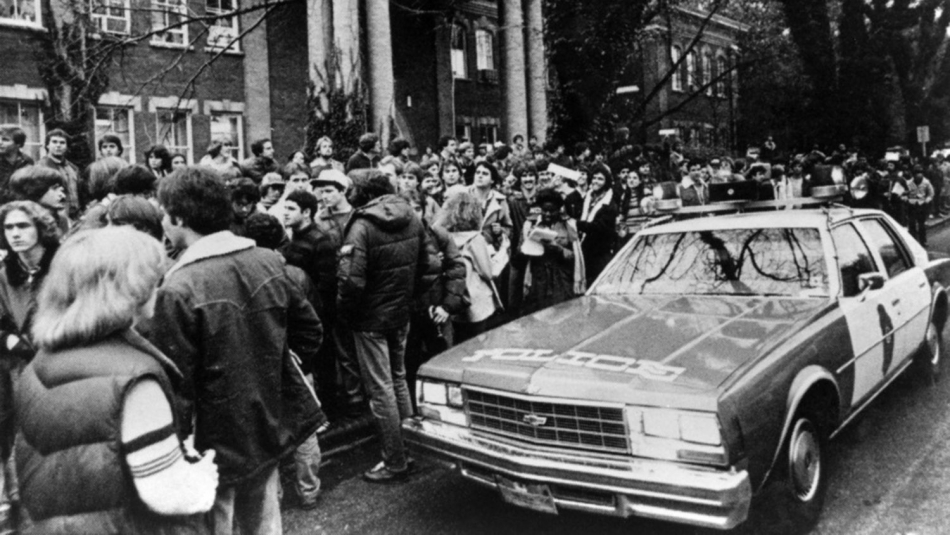 What was the biggest issue on campus?
Today
Carter: The rising costs of tuition and fees; campus climate; the student organization registration process.
2010s
Hook: Fighting impending budget cuts from the state.
2000s
Pettigrew: The 2000 election; the bond issuance; student voting in the presidential election.
1990s
Raiford: By far, the controversy surrounding Coach Jim Valvano.
1980s
Hayworth: An attempt to micromanage the UNC System by the Carter administration's Department of Health, Education and Welfare to dictate racial balance; the taking of hostages in Iran and its effect on Iranian members of our student body.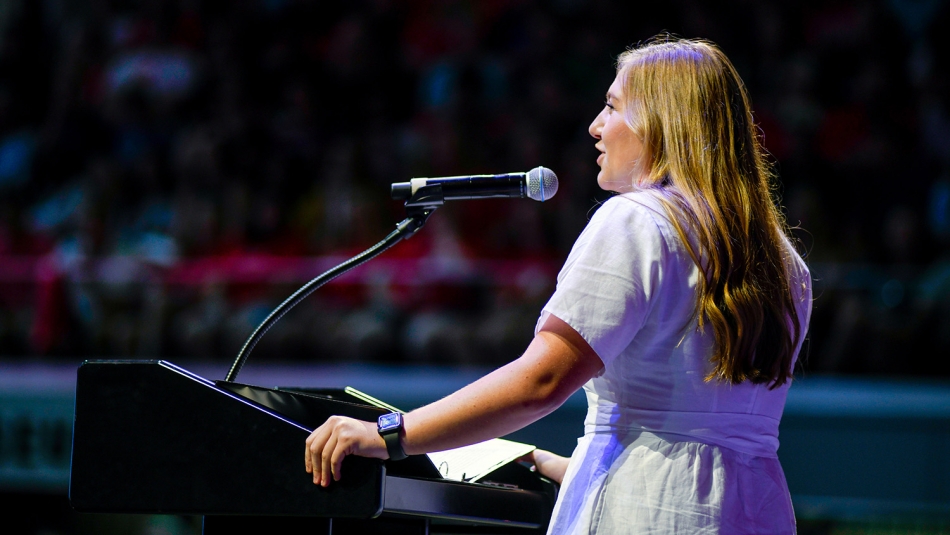 What was your most memorable moment as SBP?
Today
Carter: Speaking at Convocation! It was overwhelming, but turned out to be the best experience.
2010s
Hook: Working with the best team — Team 90 — to solve problems for students.
2000s
Pettigrew: A student march — 2,500 strong — on the state capitol against tuition increases and budget cuts.
1990s
Raiford: Waking up to find I had become SBP due to the resignation of a SBP whose last name was Nixon. That made for quite the Technician headline.
1980s
Hayworth: Meeting with HEW officials in Washington, along with other UNC system SBPs. This followed reactions on our campuses to correspondence I received from HEW's Office of Civil Rights indicating that students — and student government — shouldn't concern ourselves about issues of racial balance on campuses.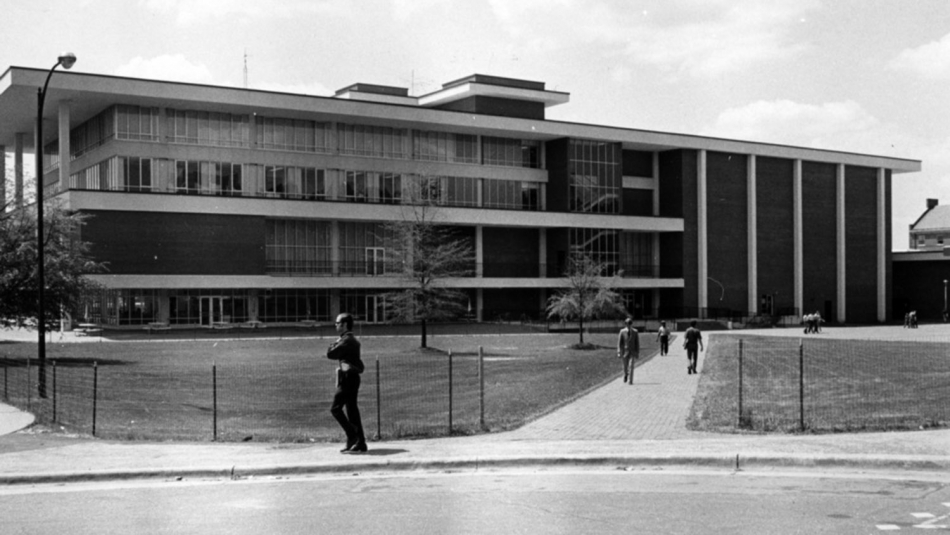 What was the best place to hang out on campus?
Today
Carter: Talley Student Union: anywhere you can find a table or chair.
2010s
Hook: The courtyard near the College of Design.
2000s
Pettigrew: The Brickyard.
1990s
Raiford: The Annex at D.H. Hill Library (basically, the food court).
1980s
Hayworth: Talley Student Union: WKNC-FM (third floor); Student Government (fourth floor); and the Student Info/Locator Desk, where my girlfriend worked.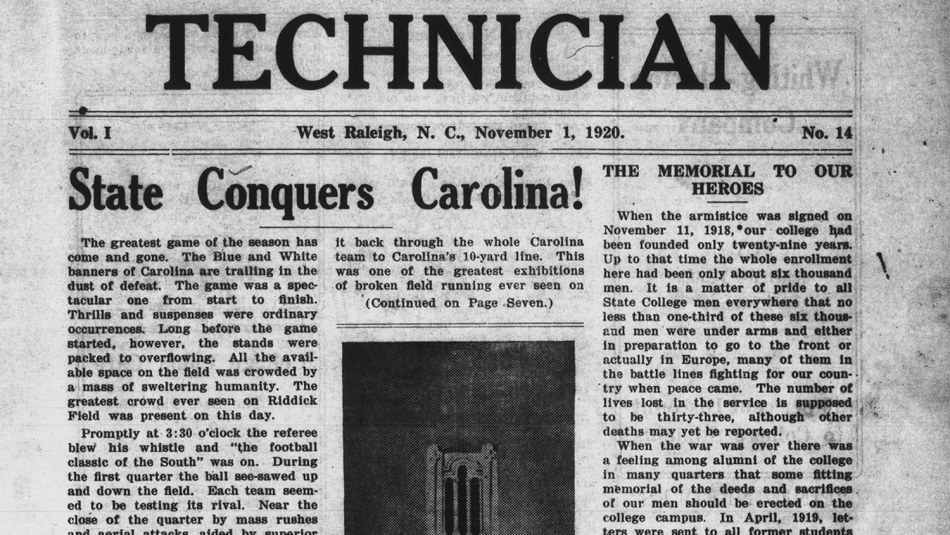 How did students get their news?
Today
Carter: For campus news, Technician; for local, state, federal and global news, media outlets' social media pages.
2010s
Hook: Email updates; Facebook groups; Technician online; the university website.
2000s
Pettigrew: Technician; Nubian Message.
1990s
Raiford: Technician (no internet then!).
1980s
Hayworth: Technician.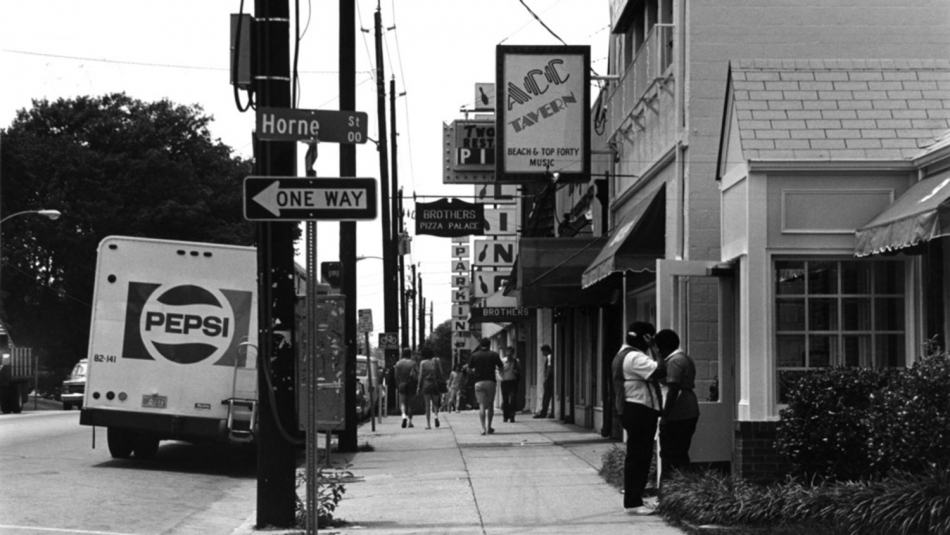 Where did students eat late at night?
Today
Carter: Cookout; Insomnia Cookies; anything students can order on GrubHub, Uber Eats or Postmates.
2010s
Hook: Gumby's (Pokey Stix!).
2000s
Pettigrew: Wolves' Den.
1990s
Raiford: Bojangles on Western Blvd.; bars on Hillsborough Street.
1980s
Hayworth: Roy Rogers, either the Western Blvd. or Hillsborough Street location.
What did you think would never change (but did)?
Today
Carter: Administrators promoting student autonomy when making decisions related to students!
2010s
Hook: Actually removing Harrelson Hall.
2000s
Pettigrew: Harrelson Hall, Court of North Carolina, Talley Student Center.
1990s
Raiford: Men's basketball being played outside of Reynolds Coliseum.
1980s
Hayworth: Long lines on Registration Day. I imagine the advent of the PC and the internet has eliminated all that standing and waiting … and all that carbon paper!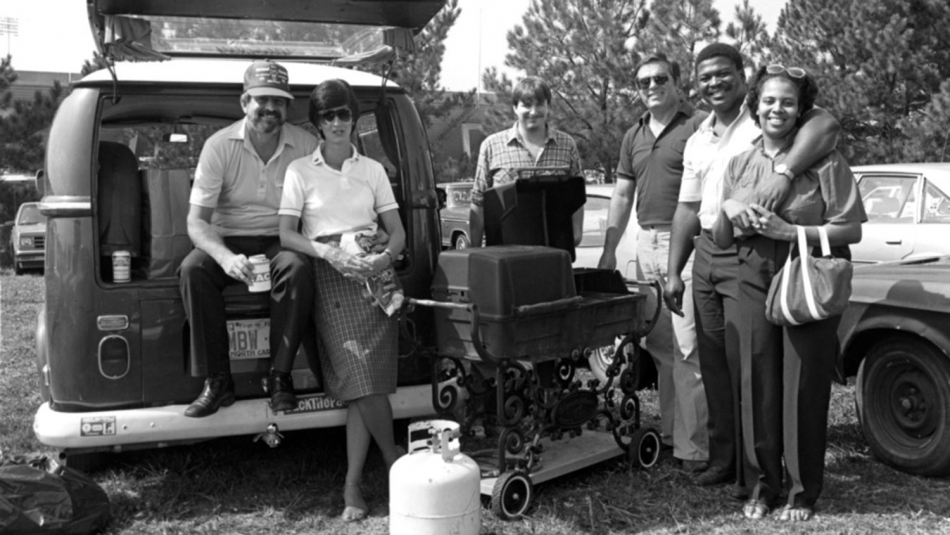 What did you think would never change (and hasn't)?
Today
Carter: Lime Scooters all over campus! 
2010s
Hook: Students leaving football games too early. 
2000s
Pettigrew: Bragaw Hall. 
1990s
Raiford: Bricks everywhere.
1980s
Hayworth: Tailgating before football games!