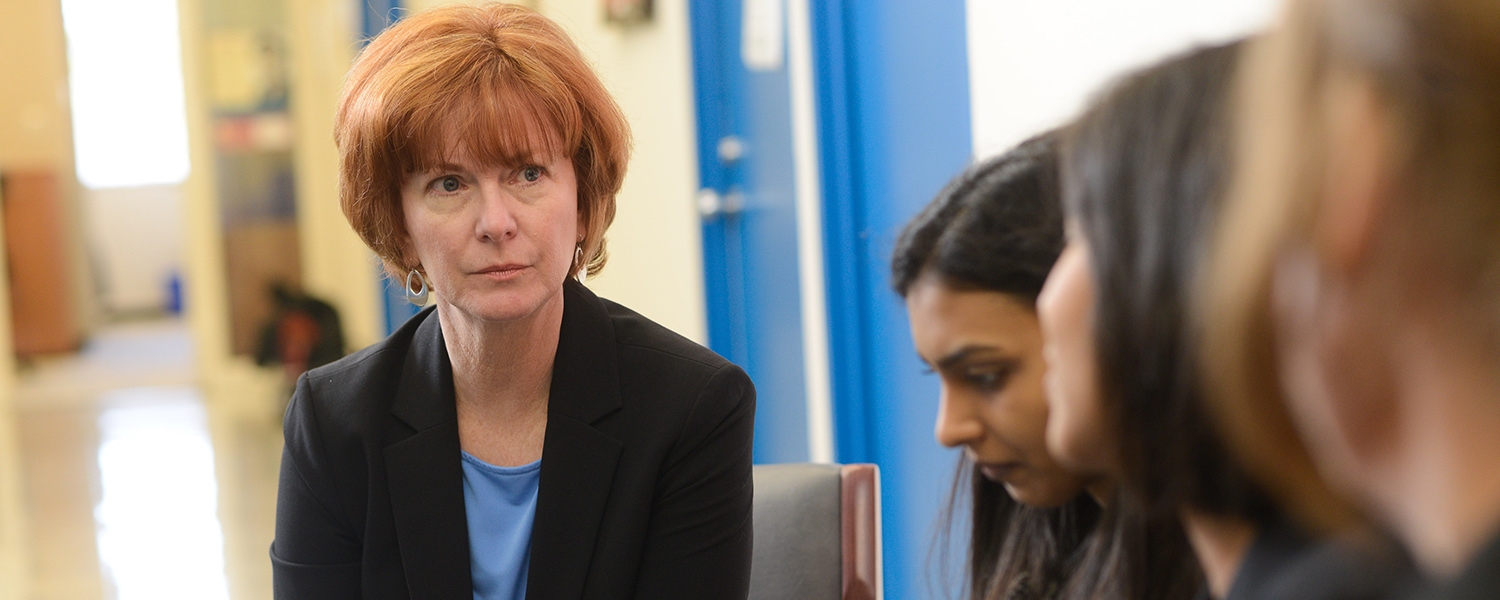 NC State Psychology Professor Mary Haskett has been researching hunger and homelessness among a population that may surprise many: NC State students.
Working with a group of NC State faculty, staff and community leaders, she surveyed 7,000 NC State students to assess the extent of food and housing insecurity on campus. The group also evaluated existing support programs and services at NC State and on campuses across the country. They recently released their findings, which are sobering indeed:
14 percent of NC State students reported low or very low food security within the past month.
9.6 percent of respondents reported experiencing homelessness over the past year, most frequently staying with others temporarily or sleeping in outdoor locations.
25 percent of those who had experienced homelessness in the past year also reported being food insecure in the past 30 days.
We caught up with Haskett to learn more about her work.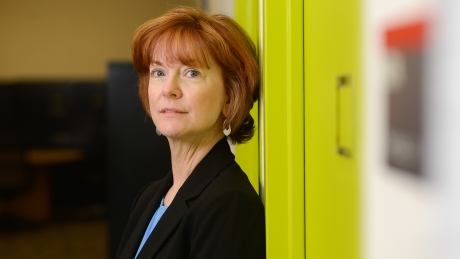 How is it possible that students at NC State are hungry or homeless?
We will dig into the reasons through interviews and focus groups with students this summer and fall, but we can make some assumptions based on national and local trends. There are more students from low-income families and more first-generation students enrolled than in past decades, and NC State is welcoming more students from community colleges than ever before. We embrace this trend! But we can see that as young adults from under-resourced families or students with children of their own enter college, financial challenges often continue, without the cushion of family support that other students can rely on. Then there's the rising cost of tuition and living for college students, combined with a stagnant minimum wage and financial aid packages that have not kept pace with students' financial strain. Furthermore, Raleigh has a severe shortage of affordable housing, which has a direct impact on our students.
The sacrifices students will make to earn a degree from NC State is stunning to me. Our data show that many students are willing to go without food and housing to earn a degree from NC State. Many are working long hours and have multiple jobs. They are sleeping in the library, living in their cars and skipping meals to stretch their meal plans. These are some of our most persistent, motivated students and they are doing everything society tells them to do to stay in school, while going to class every day carrying the stress of hunger and unstable housing.
The campus still has a lot of work to do, but I am optimistic.
How does NC State data compare to other trends?
NC State is one of the first universities nationally to survey its student population on food and housing security, so comparing findings is challenging. We saw wide variability in survey methods and timeframes across American campuses where similar research is underway. Rates of food insecurity among NC State students reflect rates in households across North Carolina. Public data show the average prevalence rate of low or very low food security to be 15.1% in 2014-2016. In comparison to rates reported in other studies of students in higher education, our rates are on the low end.
As for homelessness among college students, our rates are higher than those reported in other studies of students at four-year universities. One alumna who viewed our report sent a member of the steering committee a message stating she was "horrified" by the findings. Honestly, I'm horrified too. I know how risky these situations are for the approximately 3,000 students who have faced homelessness in the past year.
If anyone wants more details on this research, I hope they'll contact me. I love talking data, and especially get excited when the data have immediate relevance.
What drew you to this research?
I've been teaching here since 1990, so I've personally seen the increase in hunger and homelessness among our students. One of my own students spent time sleeping in his car and I was frustrated and saddened when I wasn't able to connect him to resources, even though my research is related to family homelessness and I collaborate with local shelters. I did the study to shine a light on these students. They tend to be invisible on our campus, and can feel marginalized and out of sync with the rest of the student body. We hope opening the conversation will reduce the invisibility, and encourage students to ask for help when needed.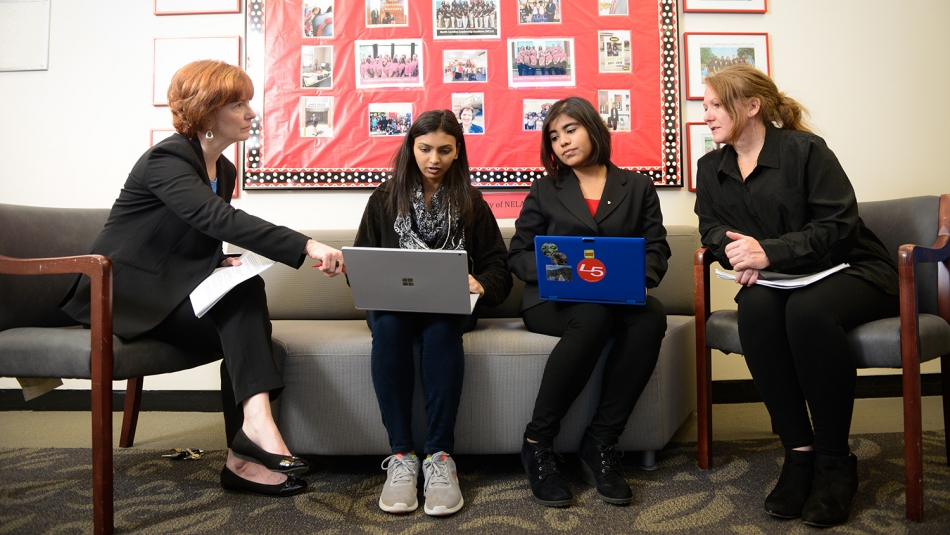 What can be done?
The steering committee behind this initiative set a vision: All NC State students will have access to sufficient, nutritious, culturally appropriate and affordable food, and safe, affordable housing accessible to the university.
NC State has some isolated programs in place already, including Feed the Pack, an on-campus student-managed food pantry; TRIO, a federally-funded program that provides academic, personal and career support for undergraduate students with limited resources; financial aid; and two or three dorm rooms available as crisis shelter for a few nights. What we need is a coordinated system of supports, with a central hub of resources that can be accessed quickly and easily, and a single point of contact for students who can get "shuffled" across campus to find assistance. Community involvement is also needed — the university won't be able to meet the vision without strong connections to Wake County resources. We're working to build those links.
The campus still has a lot of work to do, but I am optimistic. We really are a think and do community and we are rich with expertise and resources. Everyone I've talked with about our findings wants to help. The university's Division of Student and Academic Affairs has consolidated information about existing campus resources for students in need through a new website, Pack Essentials. The site includes the steering committee's full report and recommendations. I hope the listing of resources will grow quickly: we have students who need help now. I know students who are facing homelessness when the dorms close at the end of the spring semester and others who are going hungry to make it to the end of the academic year on their meal plan.
These students are demonstrating their commitment to an NC State education, and the university community should match that commitment to the students and their success here.
CATEGORIES: Psychology, Research, Spring 2018